Mehlville, Oakville highs conduct graduations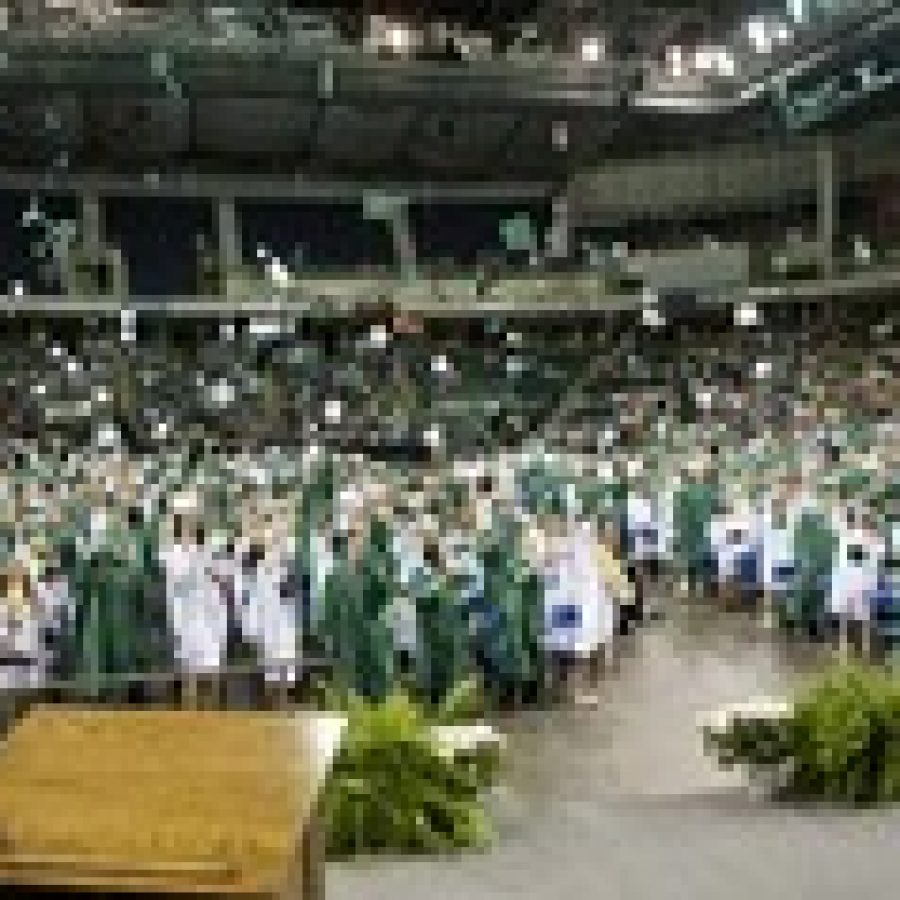 Graduation ceremonies for 415 Mehlville High School seniors and 466 Oakville High School seniors were conducted Sunday at the St. Charles Family Arena in celebration of the past successes and future potential of the class of 2012.
The graduation ceremonies honored the valedictorian and salutatorian from both high schools, besides highlighting the summa cum laude, magna cum laude and cum laude academic awards earned by graduates based on their final high school grade-point averages, according to a district news release.
Mehlville High School graduates Emily Hall and Kylie Klimczyk were honored as 2012 valedictorians, while Kaitlyn L. Smith earned the salutatorian honor.
Charles Meyer and Clarisse Caliman earned the Oakville High School titles of valedictorian and salutatorian, respectively, the release stated.
This year's Mehlville School District graduates earned a combined $11.5 million in scholarships and will pursue a variety of post-high school avenues, including four- and two-year college, trade and vocational school, military and full-time employment.
Through the district's partnership with the Office of Continuing Education at St. Louis Community College-Meramec, the Mehlville High School graduation ceremony also celebrated one district resident with an honorary degree for passing the General Educational Development test.
The school district hosts the STLCC Adult Education and Literacy Program's GED preparation classes at Bernard Middle School and added the honorary degree component to the program for the 2011-2012 school year, according to the release.