Mehlville-Oakville Foundation Walk-Run raises $5,500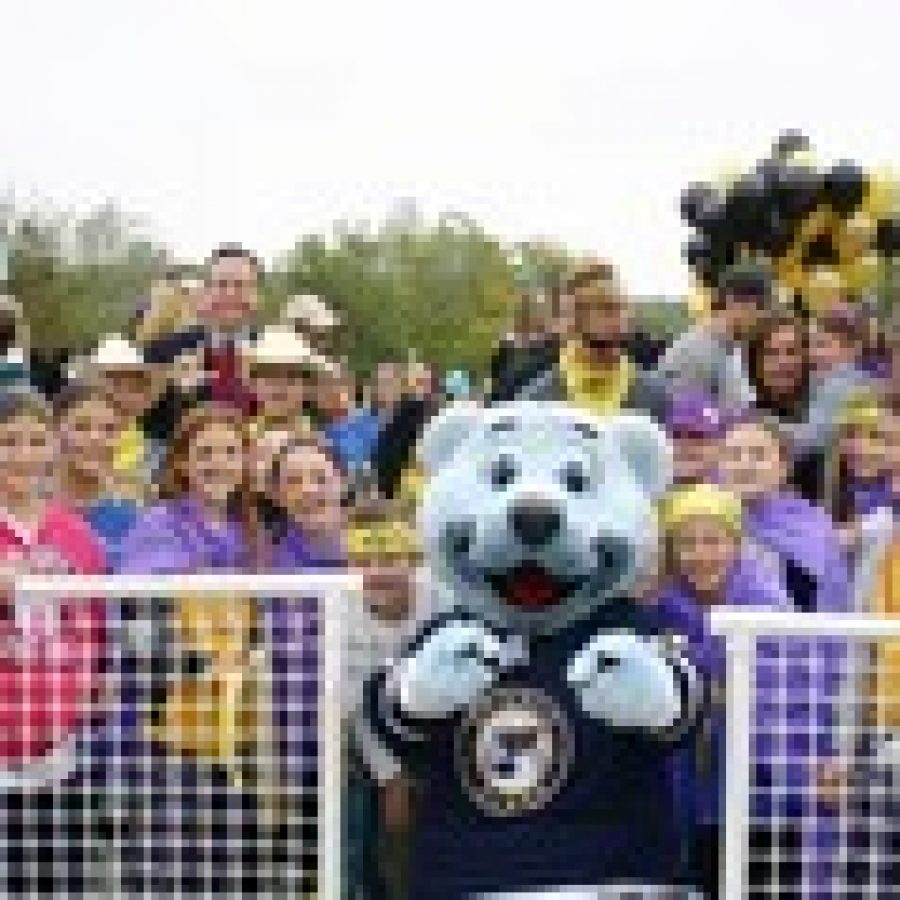 More than 1,000 students, parents, teachers and administrators teamed up Saturday, Oct. 13, for the 23rd annual Walk-Run, sponsored by the Mehlville-Oakville Foundation.
Nearly $5,500 was raised at the event, which took place at Jefferson Barracks Park. The foundation will divide nearly $1,000 among the schools that participated in the Walk-Run, and $4,500 will be used to fund teacher mini-grants.
In the Spirit Competition that featured songs and dancing by elementary and middle school students, the trophies for highest percentage of participation went to Rogers Elementary and Oakville Middle.
The elementary spirit competition trophy went to Rogers, with runner-up trophies awarded to Blades, Trautwein and Bierbaum.
Margaret Buerkle Middle School received the middle school spirit trophy, with Oakville Middle receiving the runner-up trophy.
"I want to thank all of the individuals who took the time to coordinate the activity at their school. This event couldn't be successful without a great group of volunteers at every level," Walk-Run Chair Sandy Applegate stated in a news release.
Walk-Run Co-Chair Marea Kluth-Hoppe added, "It is always great to see the enthusiasm and creativity put into the spirit competition by the students and staff. The Mehlville-Oakville Foundation is pleased and thankful that the support of families and staff and our corporate donors can be used to benefit the educational process of the students."