Mehlville Marching Band in step with success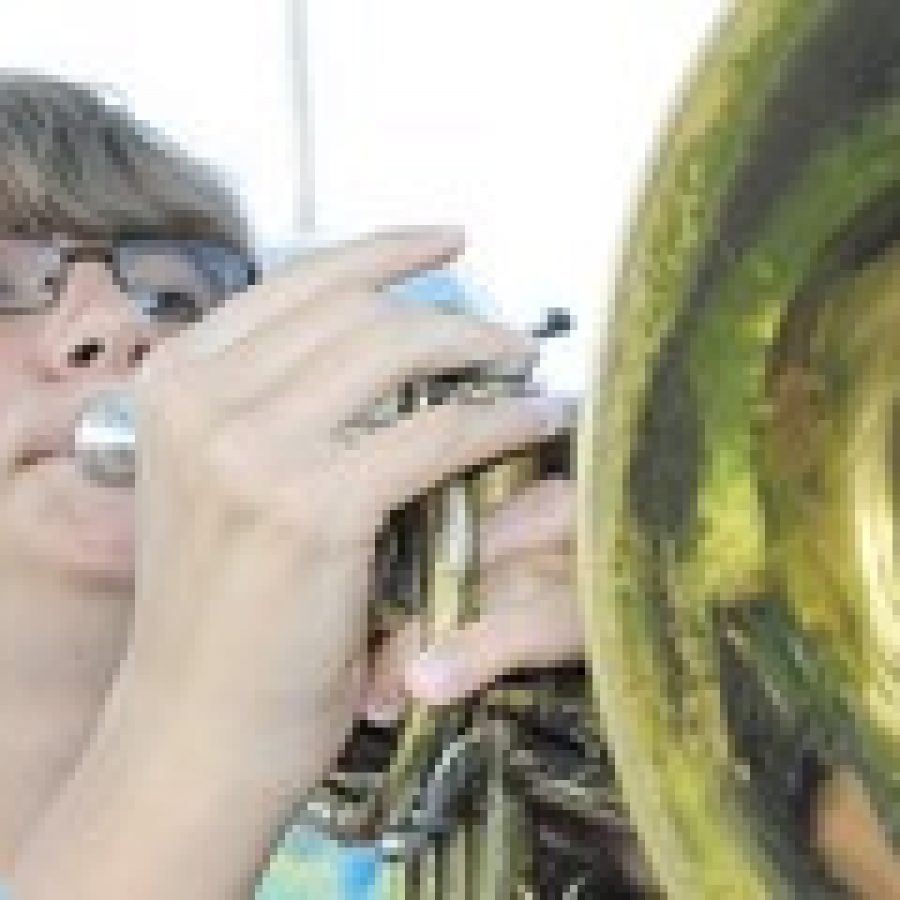 The cooler-than-usual temperatures have served as a vacation for members of the Mehlville High School Marching Band.
But vacation is over, and band camp continues, according to a district news release.
Band Director Tony Brown said the 90 students who make up the band generally march and play from 7 a.m. to 3 p.m. for about five weeks. Band camp got into full swing after Independence Day and continues until the first day of school, Aug. 14.
The theme of the band's halftime show this season is spring, but it's definitely summertime on the football field, the release stated. It's not uncommon for temperatures in late July to rise into the mid-90s. As a result, Brown said full band drills on the football field take place in the morning hours, along with instrument sectionals, which are also held outside.
The hot afternoon hours are reserved for a full-band music rehearsal, which takes place in the air-conditioned comfort of the band room.
The band's first performance is scheduled for the end of the first full week of school, Friday, Aug. 22. A preview for parents will take place Aug. 12 and Aug. 13.