Mehlville literacy coach honored by Obama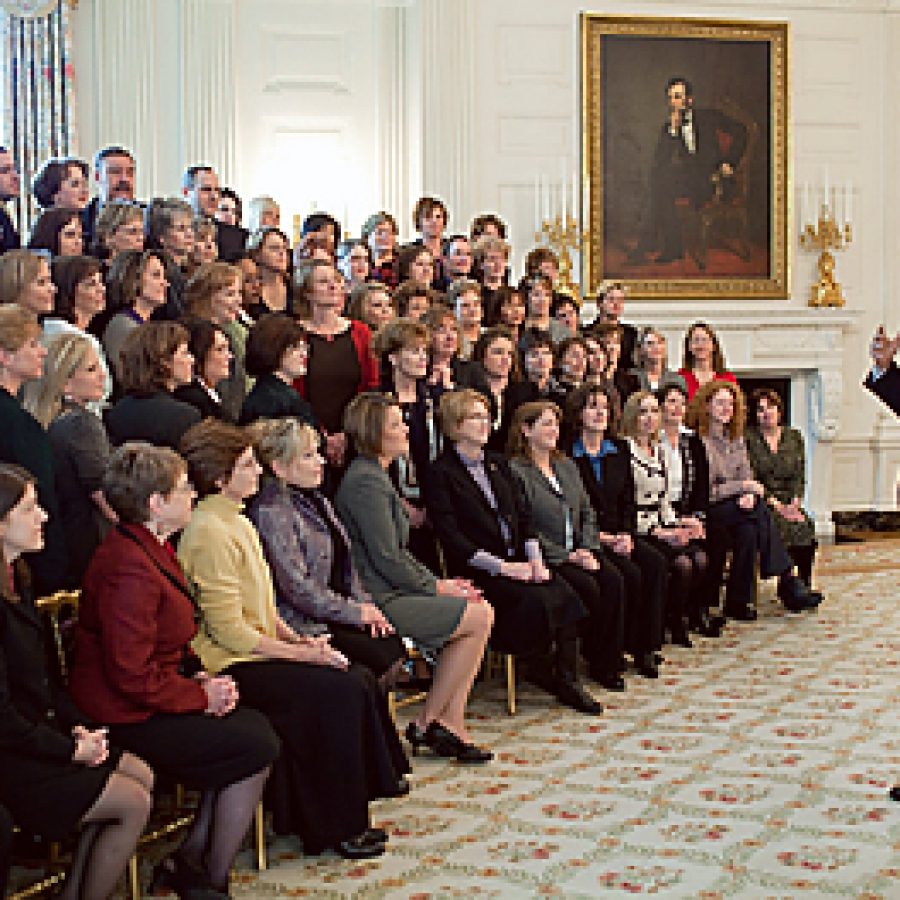 As a recipient of the 2009 Presidential Award for Excellence in Mathematics and Science Teaching, Mehlville School District literacy coach Kay Riek recently visited Washington, D.C., where she attended an education conference and received her award from President Barack Obama.
Riek was one of only 108 individuals from across the country to receive the 2009 award.
"This was such a humbling, yet energizing experience to spend an entire week with the other teachers," she stated in a district news release. "I learned so much by talking to them."
Enacted by Congress in 1983, the PAEMST is administered by the National Science Foundation on behalf of the White House Office of Science and Technology Policy. The award is the highest honor bestowed in the United States to a kindergarten through 12th-grade mathematics or science educator.
Riek, who joined the Mehlville School District before the 2009-2010 school year to serve as a literacy coach at Blades and Point elementary schools, won the award for her contributions as a science educator.
"Winning this award is a tremendous honor," Mehlville Superintendent Terry Noble stated in the release. "We congratulate Kay on her accomplishment and are thrilled to have her as a member of our staff."
During her four-day visit, Riek attended sessions with leaders in the field of science, including representatives of NASA, the National Science Foundation and the Office of Science and Technology Policy.
The honorees also had the opportunity to speak with U.S. Secretary of Education Arne Duncan.
Riek was very impressed by Duncan.
"He came to our meeting with his sleeves rolled up and immediately starting asking us questions," she stated. "I felt as if he really wanted to hear our honest answers."
Another highlight of the week was a press conference conducted by Obama to recognize Riek and her fellow honorees, according to the release.
Riek had the opportunity to shake the president's hand and participate in a cordial group discussion with the president.
"This was such an amazing week. It still feels like a wonderful dream," Riek stated.
Riek earned her college degree in elementary education with a concentration in science and has been an elementary teacher for the past 12 years.
Before joining the Mehlville School District, Riek was a member of the teaching staff in the Bayless School District, the Cape Girardeau Public School System and the Oak Ridge School District.