Mehlville High to present courtroom drama from Nov. 15-17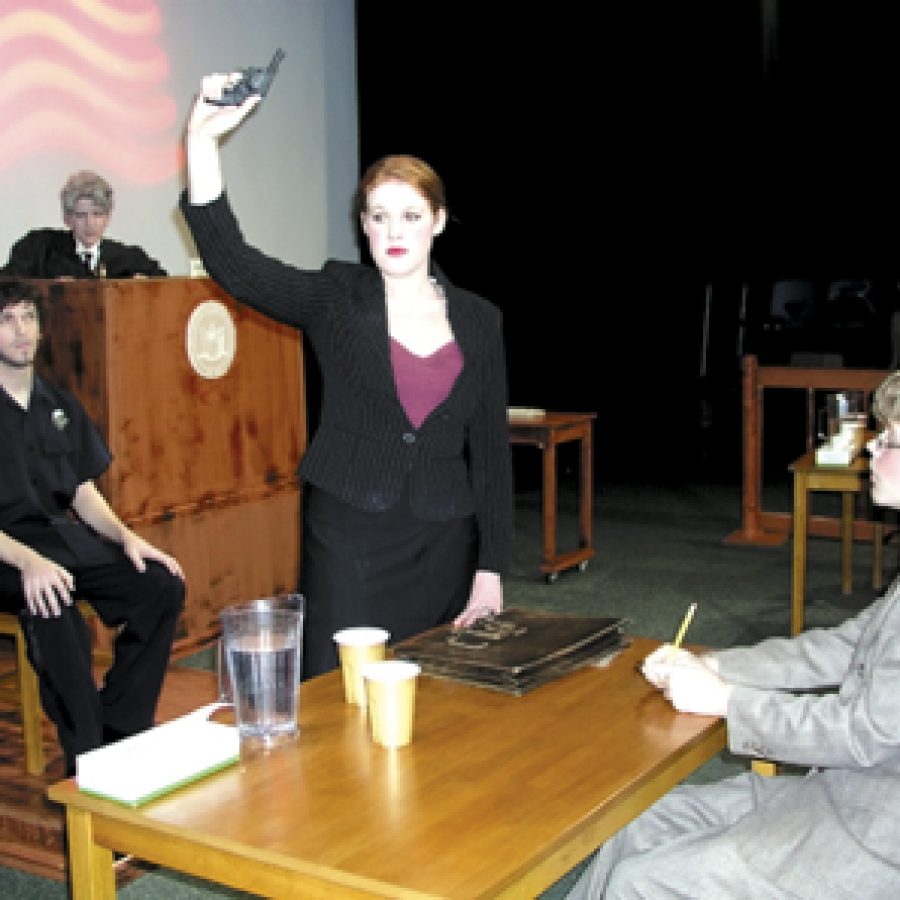 The Mehlville High School Theatre Arts Department will present Ayn Rand's courtroom drama "The Night of January 16" at 7 p.m. Wednesday, Nov. 15, through Friday, Nov. 17, at the school's Drama Center, 3200 Lemay Ferry Road.
A matinee performance will be presented at 3 p.m. today — Nov. 16.
A scorned lover is accused of murder — but did she really do it? "The Night of January 16" follows the three-day trial of secretary Karen Andre, accused of murdering her former boss.
Audience members will be selected to serve as jurors and actually will vote at the end of the play to determine the outcome.
The student-actors will memorize different endings and conclude the play depending on how the jury votes, according to a district news release.
Taking the stage as the main characters in "The Night of January 16" will be: Kate Barton (Ms. Flint), Billy Thacker (Mr. Stevens), Madelaine Schmitt (Karen Andre), Sarah Regan (Nancy Lee Faulkner) and Luke Seckington (John Graham Whit-field).
Other student-actors lending their talents to the play are: Marisa Pickett (bailiff), Travis Brinker (Judge Heath), Zach Barton (Flint's assistant), Mallory Krueger (Steven's assistant), Andrea Jincks (court clerk), Sara Housman (Dr. Kirkland), Alyssa Flynn (Mrs. Hutchins), Steve Backer (Homer Van Fleet), Jake Adams (Elmer Sweeney), Emily Wieczorek (Magda Svenson), Kris Bohler (Jane Chandler) and Antonio Taylor (Sigurd Jungquist).
Also participating are: Andy Balke (Larry Regan), Michelle White (Roberta Van Rensselaer), Victoria Meyers (court recorder), Mike Schiller (policeman) and Roze Brookes (second policeman).
Kris Bohler serves as the student director and Deanna Schmitt is the stage manager.
Faculty sponsors for the play are Paula Heller, Barbara Allan and Jim Kwentus.
Tickets cost $5 in advance, $6 at the door and $7 for reserved seating. They can be purchased by calling (314) 467-6132.