Mehlville High teacher earns Emerson honor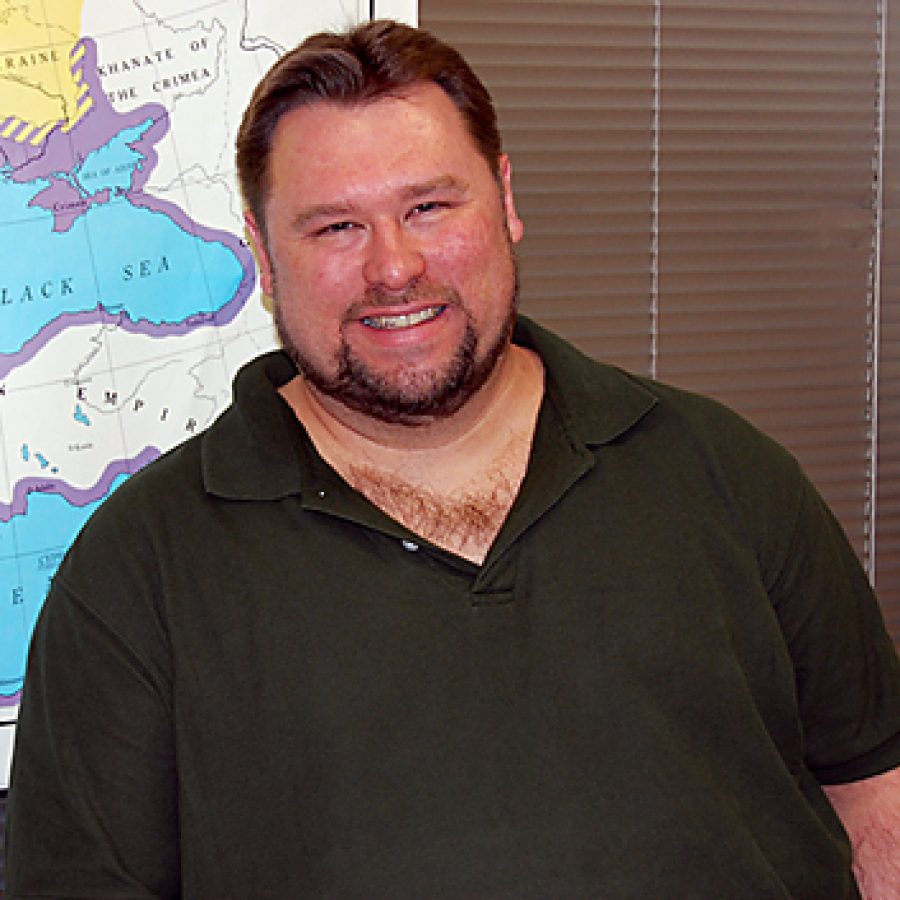 Karl Rushing, a Mehlville Senior High School history teacher, recently received the 2009 Emerson Excellence in Teaching Award for his dedication to excellence in the field of education.
Rushing, who has been teaching with the Mehlville School District for the past 22 years, is the senior leader of the high school's Social Studies Department.
He currently teaches 11th- and 12th-grade Advanced Placement U.S. History, Advanced Placement European History and Contemporary Issues.
"Karl is a veteran teacher who is always willing to go the extra mile for his students," Assistant Superintendent for Supervision of Instruction Vicki VanLaere stated in a district news release. "He stays current on best practices and continually seeks ways to grow through professional development.
"He also displays an excellent grasp of technology that he incorporates into his lesson planning. Karl is an excellent example of the high-quality teaching staff found in the Mehlville School District."
Rushing was presented his award during a ceremony and reception conducted earlier this month at the Sheldon Concert Hall.
"It is a very humbling experience to be nominated for this award — much less to win it," Rushing stated in the release. "It's nice to know that people you work with and the district think highly of what you are trying to do. I am very pleased and humbled to be granted this recognition."
Each year, the Emerson Excellence in Teaching Awards program recognizes more than 100 teachers throughout the metropolitan area. For more information about the Emerson Excellence in Teaching Awards Program, visit
.