Mehlville High students seek to replenish food pantry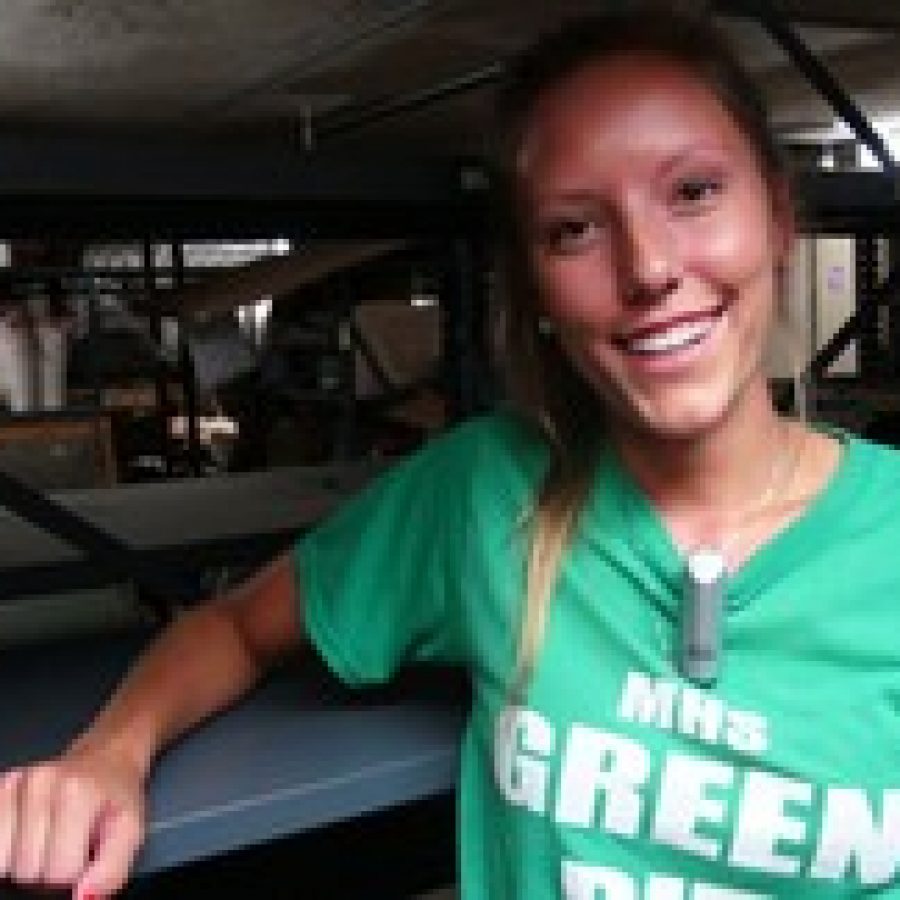 Mehlville High School Gives Back is an innovative program, according to a district news release.
Students who are also clients of the food pantry in the basement of Mehlville High School are provided with discreet back packs they can use to transport donated food items home to their families. It's an extra layer of assistance that affords a hungry teenager dignity along with dinner, the release stated.
But shortly after returning to school in the middle of August, Leadership Class students who also manage the MHS Gives Back food pantry discovered the shelves were empty. Because they had used up previously donated items, they asked for help in helping others.
Students produced a video appeal that is making the rounds on Mehlville school and district websites and social media. In it, Mehlville High School students say, "Last December we had our first collection. We collected more than 5,000 items for families in our community. But now as you can see, our food pantry is empty.
"Over the summer, we gave the families enough food to last until school starts. Now we need your support — we want to double our items from last year. Our goal now is 10,000 food items. Last year for MHS Gives Back we were able to donate to about 36 Mehlville High School families.
"In addition to giving out backpacks for the weekend, we also distribute back packs over winter and spring break. We would really like to collect items that are pre-packaged for kids to make by themselves."
The video goes on to list food items needed to replenish the MHS Gives Back food pantry. The list includes oatmeal, cereal, breakfast bars, Pop Tarts, applesauce, fruit, canned pasta, peanut butter, raisins, cookies, Capri Sun or other drinks, granola bars, canned soup and crackers."
A student then appears on-camera and says, "We are also accepting monetary donations."
Another student recites, "All items will count toward Spirit Points. Let's see which grade level will get the special prize at the end of the year and let's see if we can exceed our goal of 10,000 items."
Donations can be delivered to the Mehlville High School office, 3200 Lemay Ferry Road