Mehlville High students design prosthetic arms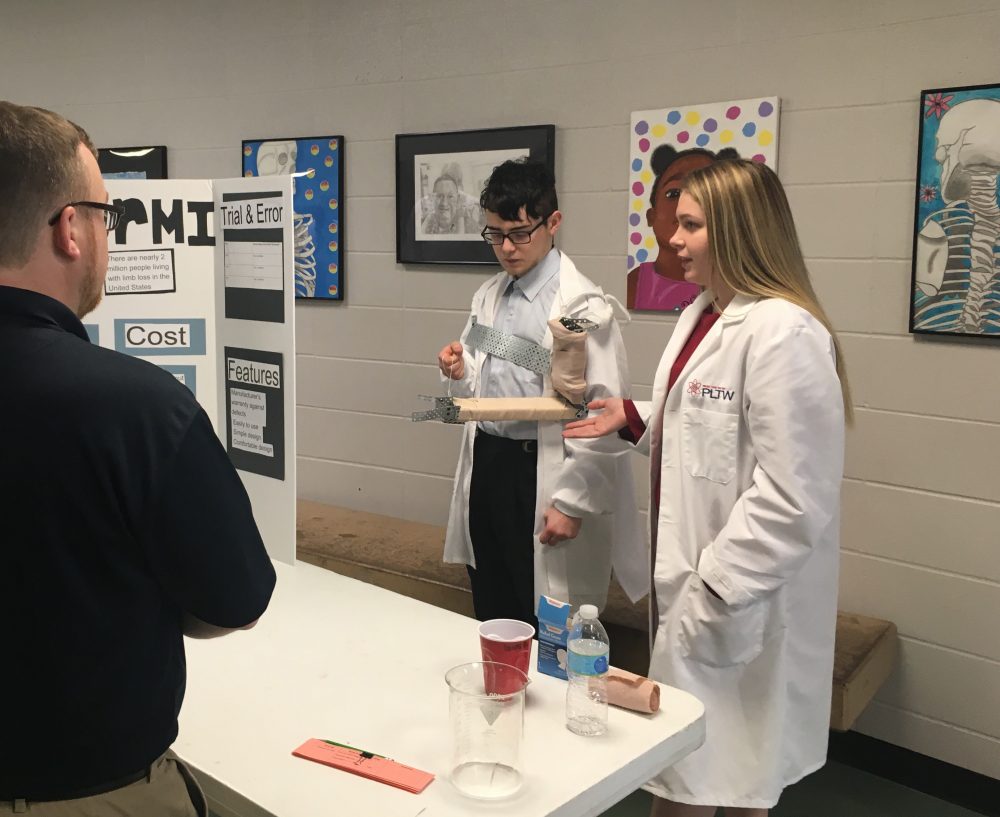 Students in the Biomedical Science Project Lead the Way, or PLTW, class at Mehlville High School present their working prosthetic arms to community partners who work in the medical field like BJC Healthcare, above.
Over the course of the biomedical science curriculum, the students followed a fictitious family and worked to help diagnose, treat and prevent various diseases and disorders.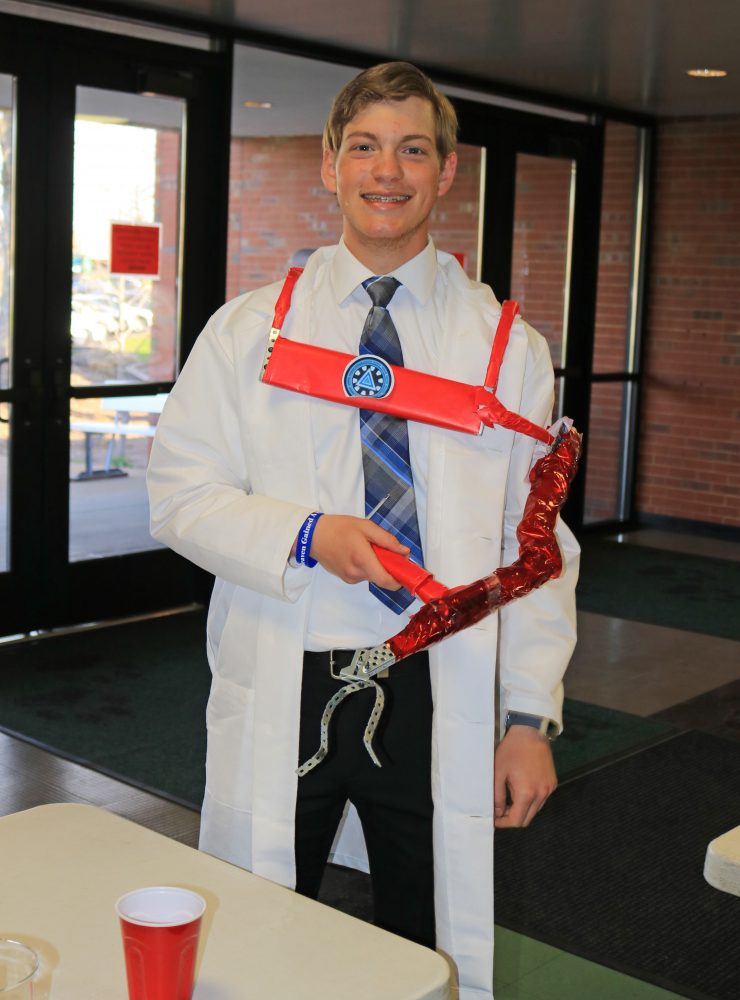 One of their patients loses their arm to osteosarcoma, and the students are tasked with designing a working prosthetic arm. This cross-curricular project allowed students to team up with the PLTW engineering department for building materials.