Mehlville High sophomore to receive national poetry award at Carnegie Hall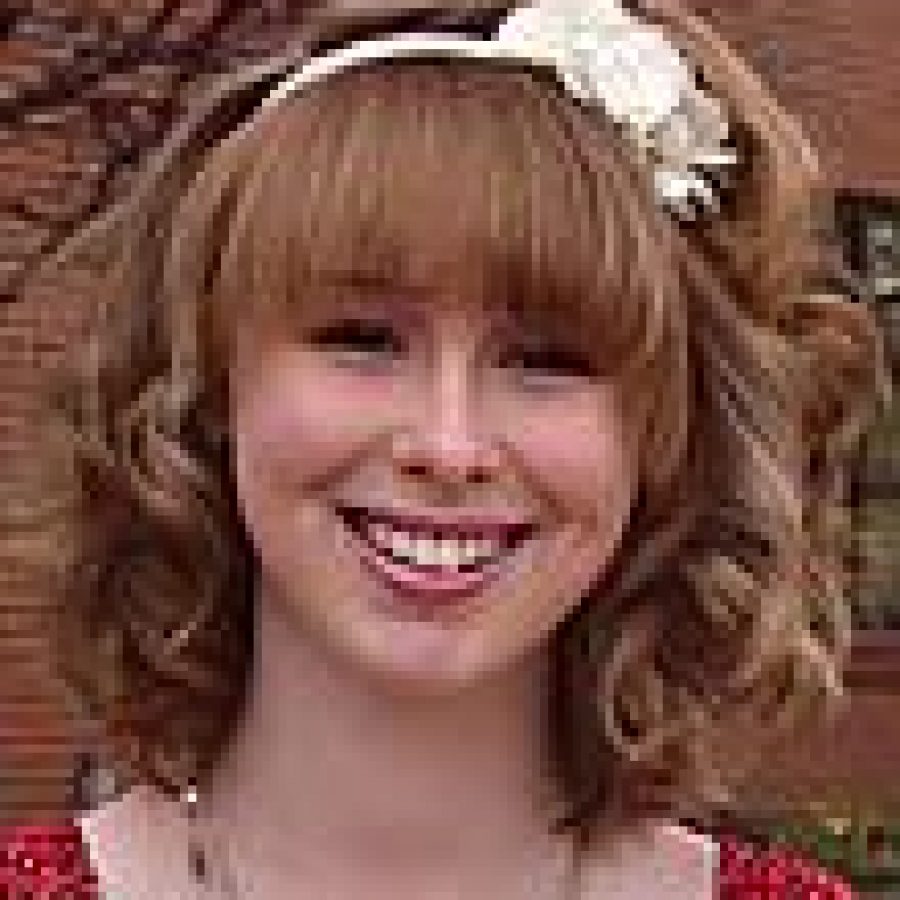 Though only a sophomore at Mehlville High School, Marlee Cox's poetry writing skills recently earned her national recognition from the Alliance for Young Artists and Writers in its annual Scholastic Writing Awards contest.
After earning the contest's most prestigious statewide award, the Gold Key Award, Cox advanced to the national level of the program where she was awarded the program's highest honor, a Gold Medal. Cox will travel to New York City in May to receive her award at a special ceremony to be held at Carnegie Hall, according to a school-district news release.
"I was very surprised when I found out I had won because the draft of the poem I submitted was actually my first draft and not a draft I liked," Cox said. When asked about attending the awards ceremony at Carnegie Hall, Cox responded, "I'm very excited about attending the awards ceremony. There will be thousands of other award winners there, and I'm looking forward to meeting other people who are into the same things as I am."
The 2011 Scholastic Art and Writing Awards, which is the longest-running, most prestigious program for creative teens and the largest source of scholarships for young artists and writers, attracted 185,000 submissions from students across the U.S. in seventh through 12th grade, the release stated.
The contest accepted entries in 30 categories including poetry, journalism, painting, photography and film and animation. The student works were adjudicated first locally and then nationally by panels of judges comprised of renowned artists, authors, educators and arts professionals. The works were judged on originality, technical skill and the emergence of personal vision or voice.
"You don't see high school writers often that possess the talent that Marlee displays in her writing," said Mark Gulath, Cox's English teacher. "She is beyond her age in her ability to write poetry especially. I just told Marlee today that her recent honors are just the beginning of a successful writing career. And I have no doubt that Marlee will continue to succeed in the future as a published writer. She has a very bright future indeed."
The Alliance for Young Artists and Writers, which administers the awards, will honor the 2,700 national winners at a special ceremony at the world-famous Carnegie Hall in New York City on May 31. Select award-winning art and writing will be exhibited at the World Financial Center Courtyard Gallery in Lower Manhattan from June 1 through June 19. New York City Mayor Michael R. Bloomberg has declared May 31 the official Scholastic Art and Writing Awards Day, and the top of the Empire State Building will be lit in gold in honor of the students' achievements.
For more information about the Alliance for Young Artists and Writers and its Scholastic Art and Writing Awards, visit
.