Mehlville High Seniors use paint to share childhood experience with elementary students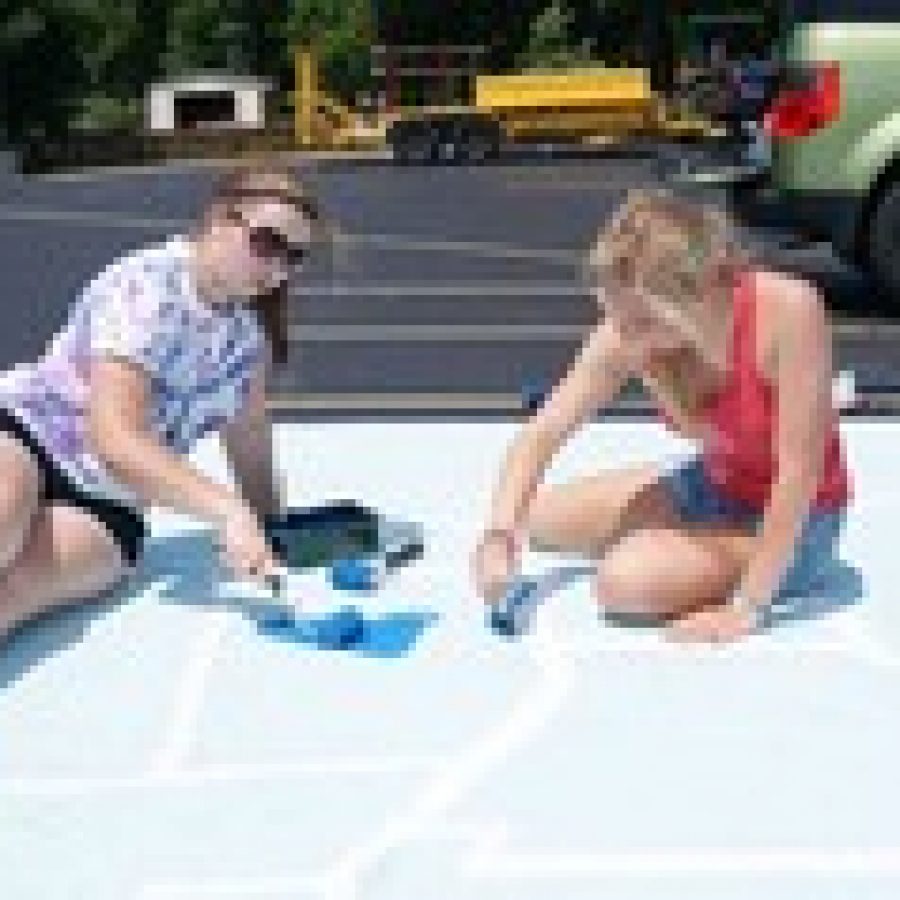 Mehlville Senior High students Katie Leicht and Amanda Schultz are spending a week of their summer vacation creating a fun, educational space on the blacktop at Oakville Elementary School.
The seniors are earning their Girl Scout Gold Award, the highest honor bestowed in Girl Scouts, by painting a map of the United States on the Oakville Elementary playground. In the process, Leicht and Schultz are sharing with Oakville Elementary students a valued experience from their days at Beasley Elementary.
"We both went to Beasley, and we always liked playing on the map on the playground," Schultz stated in a district news release. "We thought it would be a cool thing to give back to another school and give other kids the same experience."
Leicht and Schultz worked with the AT&T Pioneers, an AT&T outreach and volunteer group, to acquire stencils for the project and trace the outline of the 50 states. The pair then began painting each state using several different colors.
Once the painting part of their project is complete, Leicht and Schultz will videotape themselves demonstrating how to play a variety of games using the painted map. Copies of the video, along with a binder listing the games and activities that can be played, will be distributed to classrooms throughout Oakville Elementary.