Mehlville girls' program getting stronger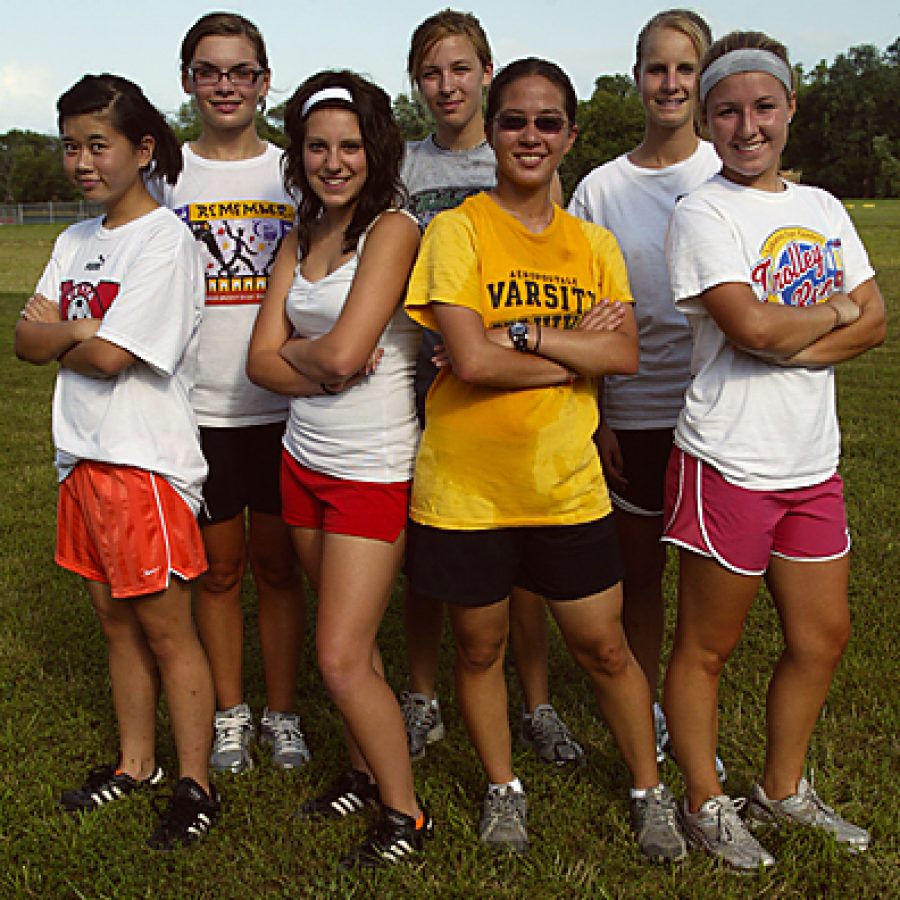 When Shannon Hyde took over the Mehlville Senior High School girls' cross country program four years ago, her goal was to take a program that struggled to field a complete team and make it into a respectable force in the Suburban West Conference.
Since then, the Panthers have slowly built up their program and even had a state qualifier last season.
"We're really trying to build up the cross country program," Hyde said. "We try to recruit freshmen onto the team and we've got a pretty good group of sophomores this year. We're definitely getting stronger as a program."
Junior Hannah Sebold returns to the starting lineup after taking 49th at the Missouri Class 4 Cross Country Champion-ships last season with a time of 20:19.
"I definitely think that Hannah can go back to state this year," Hyde said. "She may even be able to get into the top 20 or even get All-State honors."
Another junior who will be a force this season for the Panthers is Emily Fitzgibbons.
"Emily is a hard worker," Hyde said. "She's someone who will definitely be a good leader on our team this year."
Sophomore Cierra Sanders returns for her second season with the Panthers and is considered to be one of Mehlville's top runners.
"Cierra's coming back with a little more experience this year," Hyde said. "I believe that she'll be one of our top runners this season."
Another sophomore who holds some promise for the Panthers this season is Belkisa Dautovic.
"Belkisa is new to cross country," Hyde said. "But she's someone who's really been putting in some good practice runs over the past summer."
Senior Katie Wibbenmeyer also is new to cross country, but already is showing some potential.
Mehlville Girls' Cross Country
Sept. 3 Webster Groves Inv. A 4 p.m.
Sept. 5 Jackson Invitational A TBA
Sept. 12 Forest Park Invitational A TBA
Sept. 19 Hazelwood C. Tourney A TBA
Sept. 26 Richard Clark/MSU Inv. A TBA
Oct. 3 Ron Jorgenson Inv. A 4 p.m.
Oct. 7 Zimmerman Invitational JB 4 p.m.
Oct. 10 SIU-E Border Wars A TBA