Mehlville buses to be squeaky clean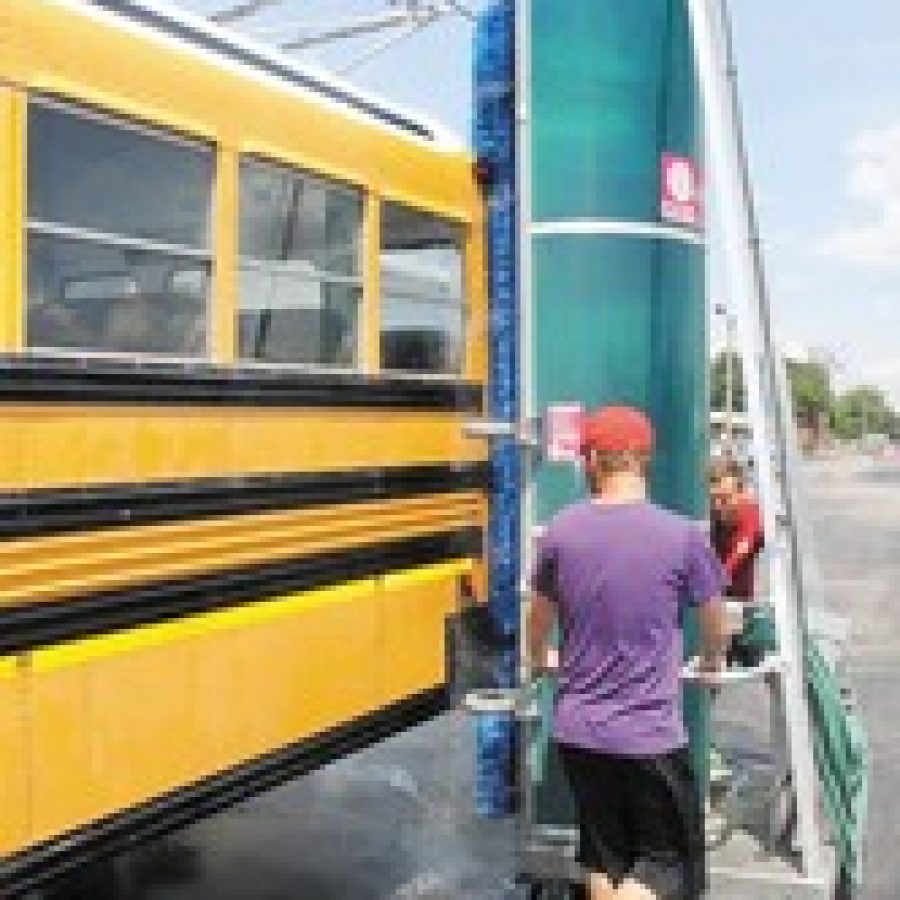 The summer months are the time when Mehlville School District employees wash and wax the district's 101 school buses.
That process is underway Monday through Thursday at the bus facility, next to the Witzel Learning Center on the Mehlville Senior High School campus on Lemay Ferry Road.
Transportation Director Dan Gilman stated in a district news release that the district hired five college students who work on the job four days a week from 6 a.m. to noon.
"For a team of five, it takes all summer long," Gilman stated. "This year, we have Oakville High School or Mehlville High School graduates who have just completed their first year of college."
Gilman said the buses are washed and then hand waxed.
"The washer is just like a giant scrub brush," he stated. "Water and soap go through it. The workers direct it down one side, across the back and back up the other side.
"The fronts of the buses need to be washed by hand. After that, the team cleans the insides to get the buses ready for the first day of school."
The workers usually do the inside-the-bus work early in the morning before the mid-day heat sets in.
"The interiors are sanitized and wiped down, front to back, top to bottom," Gilman stated, adding that the bus maintenance program serves more than one purpose.
"It's appearance," he stated. "A nice clean school bus makes for good visibility. Plus it protects the paint. We try to have these vehicles last as long as possible.
"Waxing helps keep road grime and salt off of the buses during the school year. We try to reduce rust as much as possible and take care of what the taxpayers provide for us."