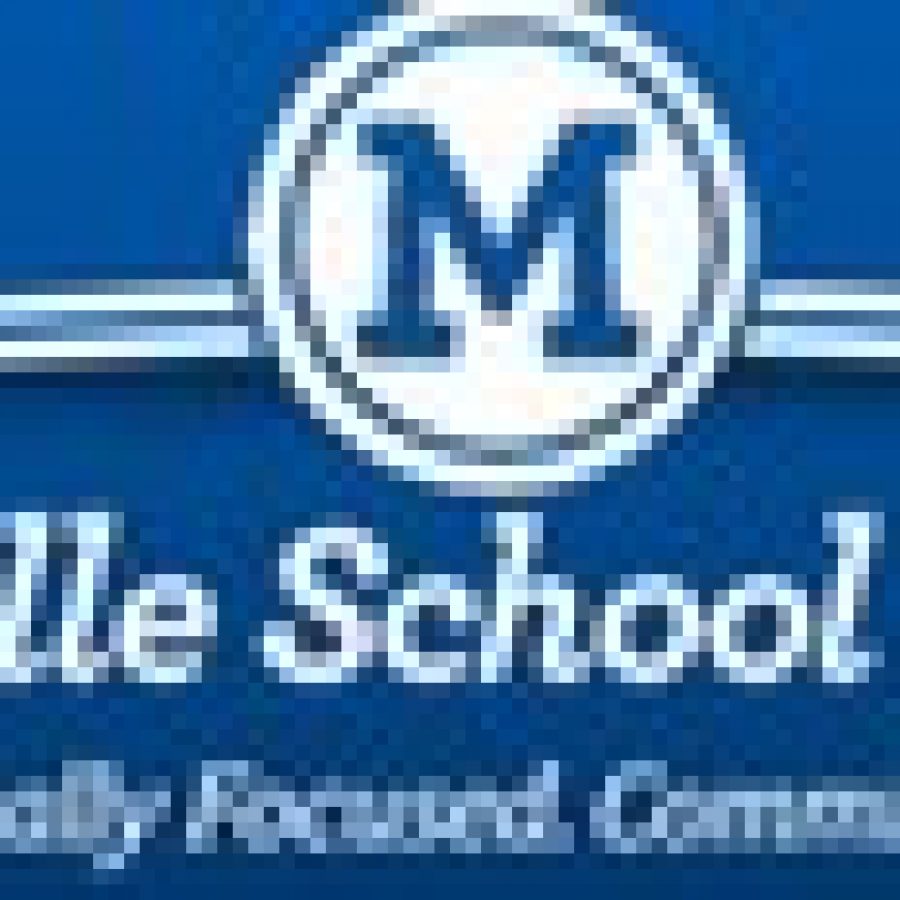 The Mehlville Board of Education could decide tonight — Wednesday — whether to add two more solar-panel arrays to its existing installations on school roofs.
But one board member has pressure not to expand the district's solar program from her father, who contends the arrays haven't saved the district money as promised.
The Board of Education will meet at 7 p.m. in the Mehlville High School Library, 3200 Lemay Ferry Road.
The district installed solar panels on five schools with new roofs through solar company StraightUp Solar in 2012, and with the return of Ameren's rebate program some district officials hope to expand the panels to three more schools, Mehlville High School, St. John's School, which houses SCOPE, and Margaret Buerkle Middle School. The board approved panels for those three schools in December 2013, but Ameren's rebates expired and the lease and payments for the panels has gone up since that agreement, which was approved 6-1 with former board member Rich Franz opposed.
When the issue cropped up again in February, Oakville resident Jim Murphy, the father of both outgoing board member Katy Eardley and board candidate Jamey Murphy, told board members that they have misled the public about the "dubious" savings from the first set of solar panels installed. First-term board member Eardley's seat is up for election and she is not running again. Two seats are up for election April 7, and board President Ron Fedorchak is seeking re-election. Besides Fedorchak and Jamey Murphy, Kyle Haubrich and Lisa Dorsey are also seeking election.
With the district's budget crisis in mind, the board delayed a decision on the panels and kicked the issue back to the district's Facilities Committee after Facilities Manager Steve Habeck noted that unlike the first round of roof installations, he could not guarantee that the district would not have to pay to remove the solar panels to install new roofs on Mehlville High School and Buerkle Middle School. The delay cost the district the chance to install solar panels on St. John's School, since those would have had to be installed by March 31 to qualify for rebates.
Waving two years of the district's Ameren Missouri electric bills, Jim Murphy warned the board against expanding the program, noting that he also had not seen the promised savings on a solar array he installed on his business in Arnold.
"Stop lying to the public," Murphy said. "These are true numbers. The Call has had them for about five months, so this is not a political issue, this is just good governance. This is not a political issue. We're in an $8.5 million deficit, and you're trying to sell us a bill of goods."
The savings on the solar panels is growing smaller as the rebate payment grows smaller and the lease payment grows higher. The 20-year leases for the three new sets of panels would give the district a projected $38,000 in savings over the next 20 years, if electricity rises 5 percent, compared to the projected $120,000 savings for the five initial panels.
Electricity costs rose at all district schools 4.9 percent in 2013, Jim Murphy said, but with the lease payments added in, the schools with solar arrays saw their electricity rates rise 7.4 percent that same year.
Chief Financial Officer Marshall Crutcher said the district reviewed the electricity bills for the last two years and the savings were in line with the projected savings. Through monitors attached to the arrays, the district can see how much electricity the panels produced and compare how much those kilowatts of energy would have cost through Ameren to find the savings.
With that data in hand, the solar panels are clearly saving the district money, Superintendent Norm Ridder concluded after more presentations at a Facilities Committee meeting that examined the issue the next week. The committee came to a consensus to recommend approval of the panels and did not believe removing the panels would cost more than roughly $3,000, which would wipe out a few years of savings from the panels. The committee also believes there is a curricular component to the panels, although they are only visible to students at one school.
During the first discussion on the panels at the Feb. 19 board meeting, Crutcher asked board members not to spend too much time on the discussion, noting they needed to be focused on the district's other pressing financial issues. Instead, he said they should keep in mind that they might have to fork out the cost of removing the panels to replace a roof.
Crutcher suggested board members may want to hold off for a few years until a roof gets replaced. But a $110 million organization spending time on heavy analysis of relatively minuscule solar panel savings or costs is the equivalent of a person spending time on figuring out how to save 19 cents a month, the CFO said.
"I would think about what's efficient and effective. If we don't do this for a couple years, you're losing out on what's equivalent to 19 cents," he said. "We don't know in seven years if StraightUp Solar's even going to be around. We don't have the expertise to take these off. It's cleaner if you wait and put these on a roof where they can stay on that roof."
After the words of caution from Crutcher, Habeck and Murphy, all the board members except Vice President Venki Palamand shied away from approving the panels without further analysis due to the risk of hidden costs.
"I think solar power's a great idea, but when you're $6 million or $8 million in the hole … If this is discretionary, we shouldn't spend it," board member Larry Felton said.
"What are we spending, Larry?" Palamand asked.
Since the solar panels are leased, they have no upfront out-of-pocket cost to the district.
"It's a clear net savings," StraightUp Solar President Dane Glueck said. "You're paying less for a block of energy from solar than you're paying for it from the utility company."
Jim Murphy attended the Facilities Committee meeting and contended district officials were wasting any time they spent studying the issue.
"This district is $8 million in the hole, and you have probably expended more energy worrying about whether you're going to save $3,000 in the next year on a $105 million budget when it may or may not pay off," he said. "… I suggest you move on to bigger and more important things."
Ridder replied, "Right now, day to day, I'm looking for a dime. I am. I'm sorry. I'm looking for the little things … We're going to have cuts. So yeah, the time spent, it may be valuable … I have a hard time saying no if there is some savings because then you're giving the wrong message as well, Jim. When I saw that you could actually show and chart the savings by a meter, I was done…. I think we need to buckle our belts and move on, that's our thoughts."
Palamand has been a key supporter of the solar panel project throughout, initially collaborating with former Superintendent Eric Knost on devising a way to install the panels with no upfront costs through the rebate program when Palamand was board president.
The board will also consider a secondary proposal tonight submitted by Fedorchak that would install a plaque at the first solar panel arrays explaining their history and designate them as the Palamand-Knost Solar Arrays.
"That plaque? I wouldn't want my name on it," Jim Murphy said.