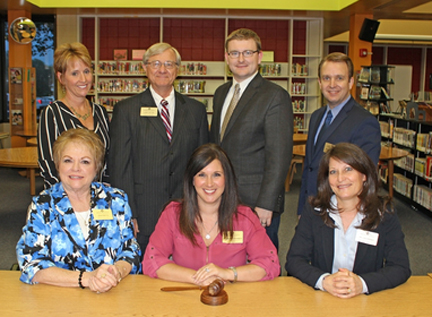 The Mehlville Board of Education will hold its first listening session of the year Tuesday, Sept. 26.
The 90-minute listening session will start at 6:30 p.m. at Bernard Middle School at 1054 Forder Road in Oakville. Members of the public can attend and ask board members or district officials questions.
The session will be immediately preceded by the district's annual tax-rate hearing at 6 p.m.
District officials had not yet finalized the format of the listening session at the Call's press time, Superintendent Chris Gaines said.
He invited the public to attend the listening session at his State of the District speech last week.
"We invite you to come and ask some questions," Gaines said.
The other listening sessions this year will also be held at each middle school, as they were last year. Sessions are scheduled for Dec. 5 at Margaret Buerkle Middle School, March 6 at Oakville Middle School and May 1 at Washington Middle School.