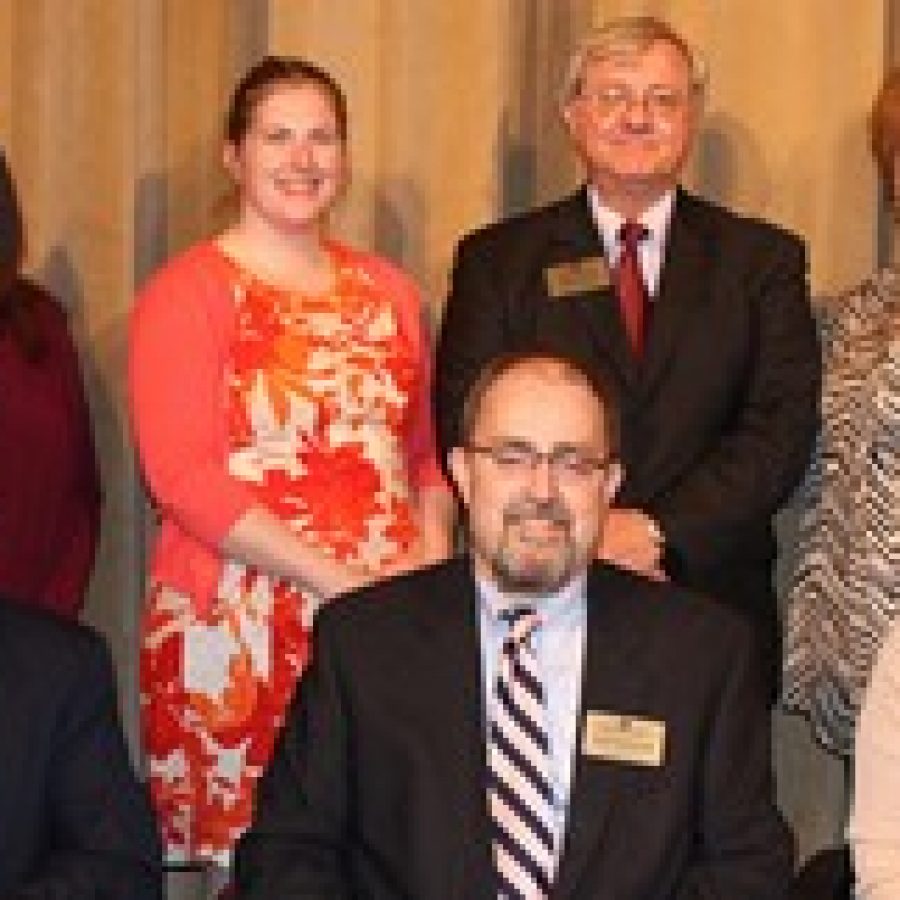 The Mehlville Board of Education has a new complexion, with new leadership and three new members after last week's election.
After losing his seat last year, former board President Venki Palamand is back on the board as the top vote-getter in the April 8 election with 4,708 votes, or 26.03 percent, elected alongside his running mate Samantha Stormer, who earned 4,474 votes, or 24.74 percent, and fellow newcomer Jean Pretto, who earned 4,146 votes, or 22.92 percent of the vote.
Secretary Rich Franz placed fourth in the five-way race for the board, garnering 2,569 votes, or 14.2 percent of the vote. His running mate, Randy Howard, received 2,146 votes, or 11.86 percent of the vote.
The new members said they are looking forward to tackling the Board of Education's top priority, selecting a new superintendent to replace Eric Knost, who is leaving in June for the Rockwood School District.
"Having served six years as a board member, and as an outside observer for one, I feel my unique perspective and experience will aid in my efforts to make Mehlville an even better district," Palamand said.
"Obviously I'm very humbled and excited that the community elected me — your first time ever running for an election, it's always amazing that you can see when your community wants something," Stormer said. "It was very humbling to see that many votes coming in, and I was very, very honored by that."
"I'm very happy," Pretto said. "I'm hopeful and looking forward to being a good servant to the district."
The three replace Franz, outgoing President Mark Stoner and Elaine Powers, all of whom were elected in 2011.
Palamand, Stormer and Pretto were sworn in April 10 by Lori Trakas, who defeated Palamand last year and served the past year as vice president.
In the election for president after the new board was seated, Ron Fedorchak edged longest-serving member Larry Felton 4-3.
Kathleen Eardley nominated Felton, and Palamand nominated Fedorchak.
Fedorchak said he has had conversations with the returning board members about their priorities and wants to bring many of those to the board as a whole.
"Everybody has great ideas, everybody got elected on different ideas," he said, noting Eardley's emphasis on early childhood education and Trakas' interest in small class sizes.
The board then elected Palamand vice president over Felton 4-3.
Board members also unanimously elected Trakas as secretary and Chief Financial Officer Marshall Crutcher to serve as treasurer.
In the races for both president and vice president, Felton voted for himself and was supported by Eardley and Pretto.
Fedorchak, Palamand, Trakas and Stormer voted for Fedorchak for president and Palamand for vice president.
"It's an honor, no question about it," Fedorchak told the Call about his selection.
After voting for Felton for president, Eardley and Pretto at first also cast votes for Fedorchak, which is not allowed under parliamentary procedure.
It was not the first board election Felton barely lost for president: In 2011, Palamand was elected president over Felton 4-3, with Felton later selected as vice president.