Mehlville Board of Education member asks: What do you want from your school system?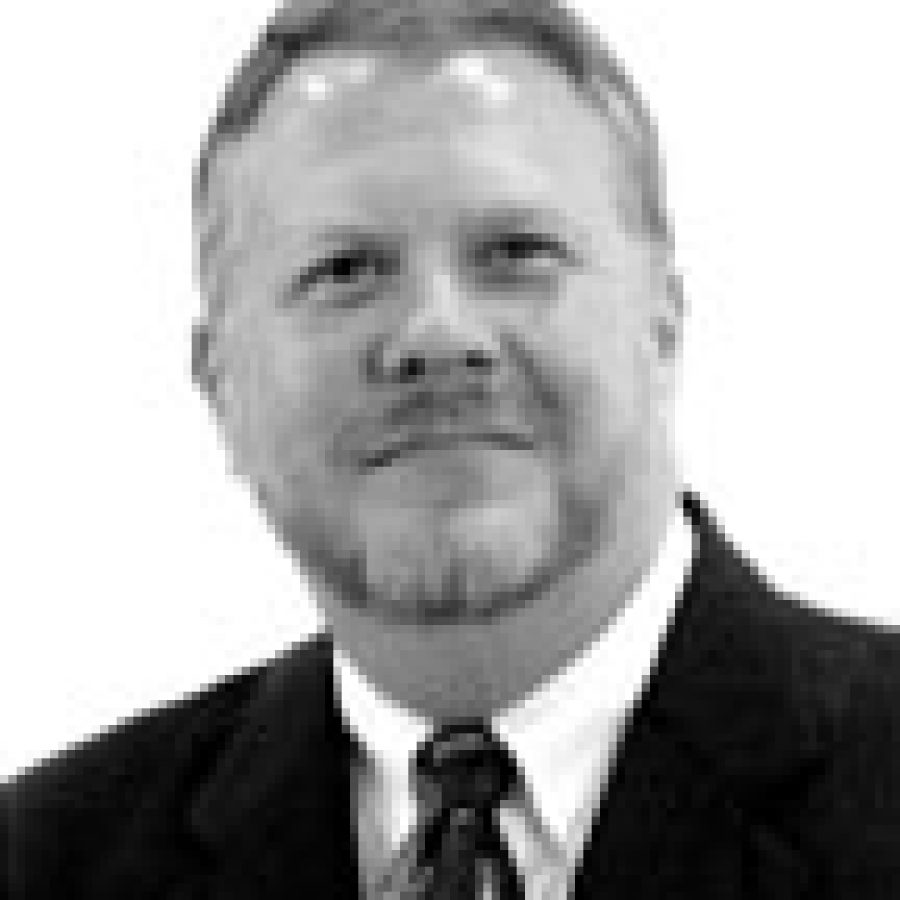 My short time on the Mehlville Board of Education has been an eye-opening experience.
The myriad of programs, the number of unfunded mandates and the Byzantine funding system leaves me wondering how our public school teachers educate our children.
Before we criticize our school system or compare it to private education, it is important to know what the law requires of our "local school district."
More than 70 percent of our budget is earmarked for programs mandated by the state or federal government — though they provide less than 20 percent of our funding. As an example, while Missouri's Constitution prohibits unfunded mandates, we recently had to spend $96,000 on a new personal finance curriculum ordered by the General Assembly. It seems rather ironic to spend money on a finance course without having the funds to buy it.
We cannot turn away the special-needs child, the behavioral-problem child or the child who speaks little or no English as private schools can. By law, every child is required to be tested periodically in reading, math and science, and all children must be performing at grade level by 2015. We must provide educational programs and assistance to the students who in decades past would typically have just been allowed to drop out.
In the Mehlville School District, our students come from homes where 20 different languages are spoken. Twenty percent of our students qualify for free or reduced lunches, meaning they come from families with limited incomes.
We are required to have nurses on duty to dispense such prescription medicines as insulin and to develop individualized educational plans for children with chronic health problems. Our buildings must meet safety standards, and our staffs have to be trained in crisis management, security and violence prevention.
Angry about rising gas prices? Our buses travel 1 million miles each year. They provide the safest transportation available to get our children to and from school, and they reduce traffic congestion by reducing the number of parents on the roads every morning and afternoon.
The recession hit schools just like it hit businesses, workers and retirees. Tax revenues went down, so public school funding went down.
In the past two years, with little change in our enrollment numbers, the Mehlville School District has cut one early childhood speech pathologist, one half-time gifted teacher, one business teacher, three computer teachers at the middle school level, one driver's ed teacher one English as a Second Language teacher, one foreign language teacher, one half-time health teacher, one industrial tech teacher, one math teacher, 10 middle school teachers and 10 high school teachers. How do workforce reductions affect your business?
Yet, at this year's commencement ceremonies, it was announced that the 2006 seniors from our two high schools received more than $5 million in scholarships, and they will be attending some of the top schools in the nation. Our teachers are recognized for their outstanding work, and received grants from national foundations and corporations committed to supporting quality education programs — while still being ranked 22nd in average faculty pay in the St. Louis area out of 24 districts.
The Missouri Department of Elementary and Secondary Education recently recognized the Mehlville School District's technology plan as the best they have seen, and is using it as a model for other districts around the state.
Since convening the new Board of Education in April, we have restored bus transportation, rehired most teachers and committed $1 million to textbook purchases. The board is organizing two citizen committees to examine our administrative structure and costs and to evaluate Proposition P to determine how the overruns happened and what policy changes are necessary to prevent those problems in the future. We also hope to address issues of pay equity for our classroom teachers in the coming months.
Yes, we have some serious problems in the Mehlville School District. For years when budgets were tight, it was too easy to make ends meet by cutting resources and programs.
Our textbooks are woefully inadequate for the curriculum we must provide for 10,000 students. Our technology needs are many.
As Steve Keyser, our CFO recently pointed out, our Technology Plan is the best one out there, but we have no means to fund it.
The average age of our buses is 18 years. At the elementary and middle school levels we have many classrooms with 30 or more students when the state recommends 20 to 25. If we are to meet the federal mandate to have every child reading at grade level, we will need more teachers and reading specialists to provide the one-on-one attention that such a program demands.
To compound these problems, the relationship between our community and the district has become strained over the years, and the level of trust among the taxpaying residents — our shareholders, if you will — of our board is extremely low.
The voters clearly said that Proposition A was the wrong request at the wrong time with the wrong message. My concern is what does our community want? Right now, we are able to scrape by and provide the minimum educational requirements.
But is that what we really want? Does this type of system truly prepare our kids to compete in a world economy? Without a commitment to science, math and technology, where will we find our oncologists, neurologists, and orthopedists?
Who will we hire as engineers and technicians? Who will run our businesses and manage our financial institutions? Our schools reflect who we are as a community and what we value. Quality schools are an investment in our future. They keep our property values up and draw new homeowners and businesses to our community.
What do you want from your school system?
Tom Diehl was elected to the Mehlville Board of Education in the April 4 election.