Mehlville board learns of impact new school could have
Choice School of Innovation could be open for 2017-2018 school year with board's OK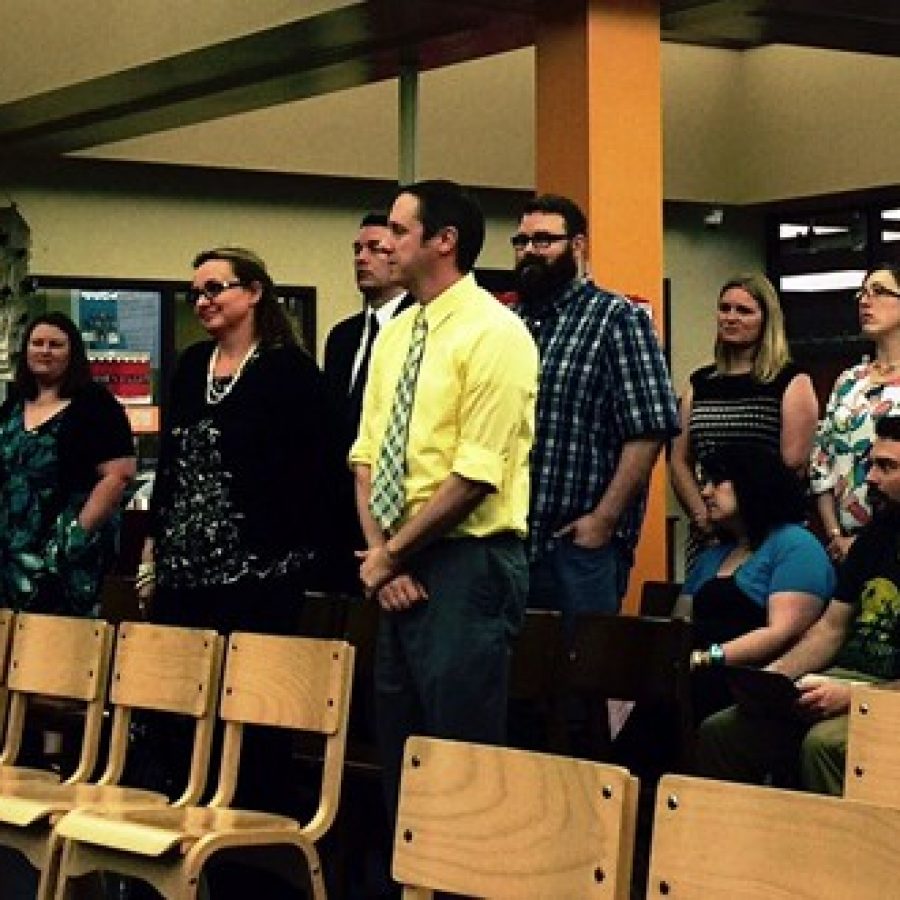 If a school of innovation opens next year in the Mehlville School District, one of the most innovative teachers in Mehlville today says that the initiative could create a generation of thinkers and designers from the district who make the world a better place.
The new school's principal and teachers from the planning team gave the Board of Education the first of a series of updates on plans for the Choice School of Innovation last week.
"Those kids are our future, they want to change the world around them and they will, because we lit a spark in them," Rogers Elementary kindergarten teacher Lisa Meyers told the board. "Think about if those kids later in life go on to design a robotic hand or a leg or an arm for someone. That's because we lit that spark here in Mehlville."
The school, the first of its kind in the region, could revolutionize how Mehlville students learn through non-traditional project-based learning methods, with students districtwide attending by lottery.
The school — an initiative of Superintendent Chris Gaines — could open in the 2017-2018 school year in the former St. John's Elementary, contingent on board approval in January. A parent- and teacher-led volunteer implementation team led by Forder Elementary Principal Scott Clark has been developing best practices on innovative teaching practices for the school since February. Clark will serve as principal if the new school opens.
If team members were designing an ideal school, it would look less like the traditional classroom with worksheets, scripted lessons and desks in rows and more like their vision for the Choice School, where students work in teams and take initiative independently, leading to sharper critical-thinking and problem-solving skills, Clark said.
As an example, Meyers explained how she told her kindergarten students to build something with boxes and duct tape. Four boys ran into trouble trying to build a rocket, and a girl told them to try again because "an engineer re-engineers."
The girl not only learned, she helped others learn, Meyers said.
"She took my words and used them to change those little boys' thinking," Meyers said. "I have that explosion going on in my classroom, and I love it. I drive to school every day excited to be there."