Mehlville blood drive collects 64 pints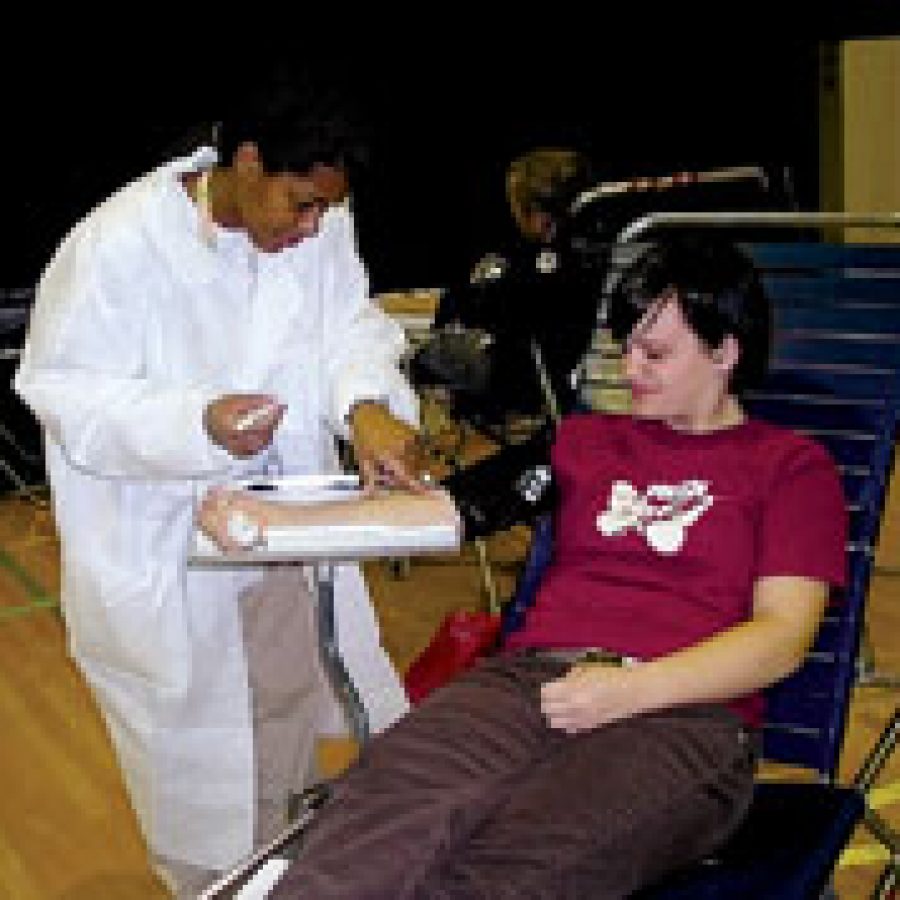 Mehlville Senior High School students, staff members and residents recently rolled up their sleeves to give the gift of life at the school's fall blood drive sponsored by the Student Council.
The blood drive was a success, according to American Red Cross officials, as a total of 64 pints of blood were collected. An additional 19 students had to be turned away due to medical reasons such as high temperatures, low weight and lack of iron or due to a student's inability to produce a full pint of blood for donation.
Mehlville Student Council co-sponsors Jane Ebert and Deanne Drew announced that the next blood drive will be conducted in early March.
The Student Council invites all Mehlville residents to make plans to stop by and donate at that time.
Ebert and Drew currently oversee 140 students in the Mehlville Student Council.
Besides the blood drives, the Student Council organizes at least two other community-related events each year as well as several school-related activities.