Mehlville Band Parents make $25,000 donation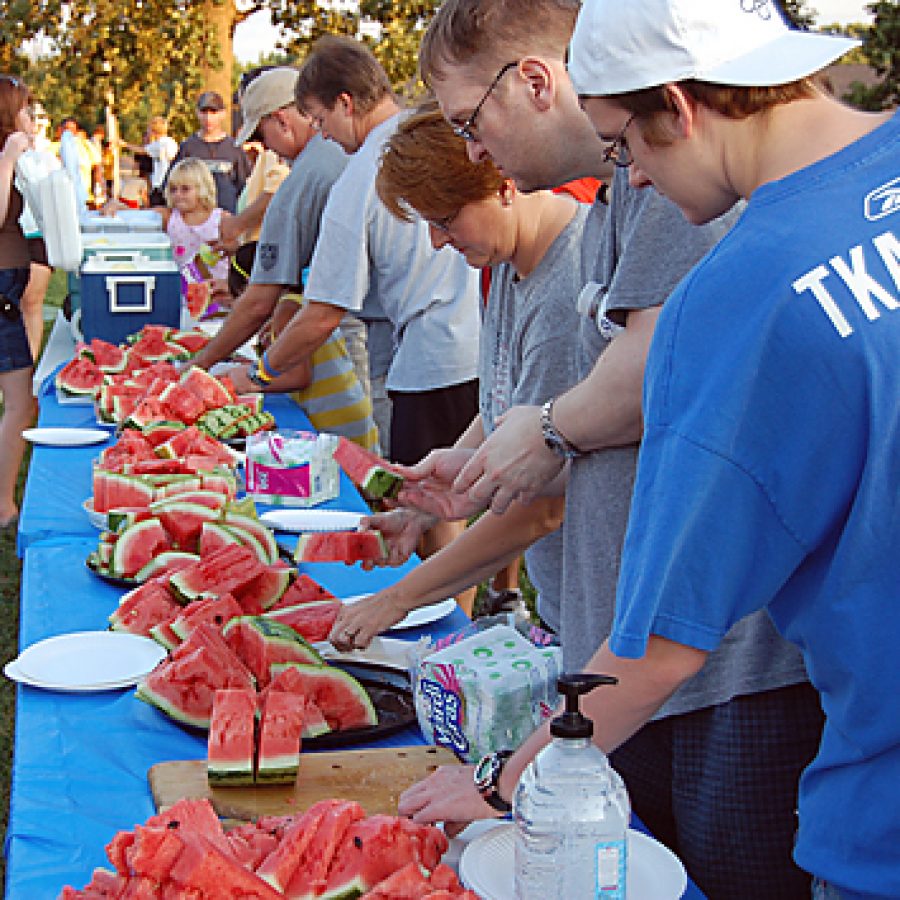 Mehlville Senior High School Panther Marching Band members will have access to additional resources thanks to the recent donation to the band of nearly $25,000 worth of instruments and equipment.
The donation was made by the MHS Band Parents Association with additional funding provided by the district, according to a news release. The new items were dedicated at the band's annual "Seeds" preview performance conducted earlier this month for family members and the community.
The items donated to the MHS Marching Band through the fund-raising efforts of the band parents included three top-of-the-line brass sousaphones, four marching bass drums, a marimba, an assortment of new cymbals, six Motorola two-way radios and a misting fan.
Additional district funding allowed for the purchase of a xylophone and a concert bass drum, which will be used for both the marching and symphonic bands.
MHS Band Parents Association President Jack Brickey led the dedication presentation at the event with Superintendent Terry Noble, Board of Education Secretary Larry Felton, school-board member Micheal Ocello and MHS Principal Vince Viviano present. MHS Band Director Tony Brown also expressed his gratitude for the new equipment for his students.
"We are appreciative of the district and the Mehlville High School Band Parents Association for the new instrument purchases," Brown stated in the release. "These new instruments will further the students' opportunity to make music at a high level."