Mehlville 60-Plus Club event draws 205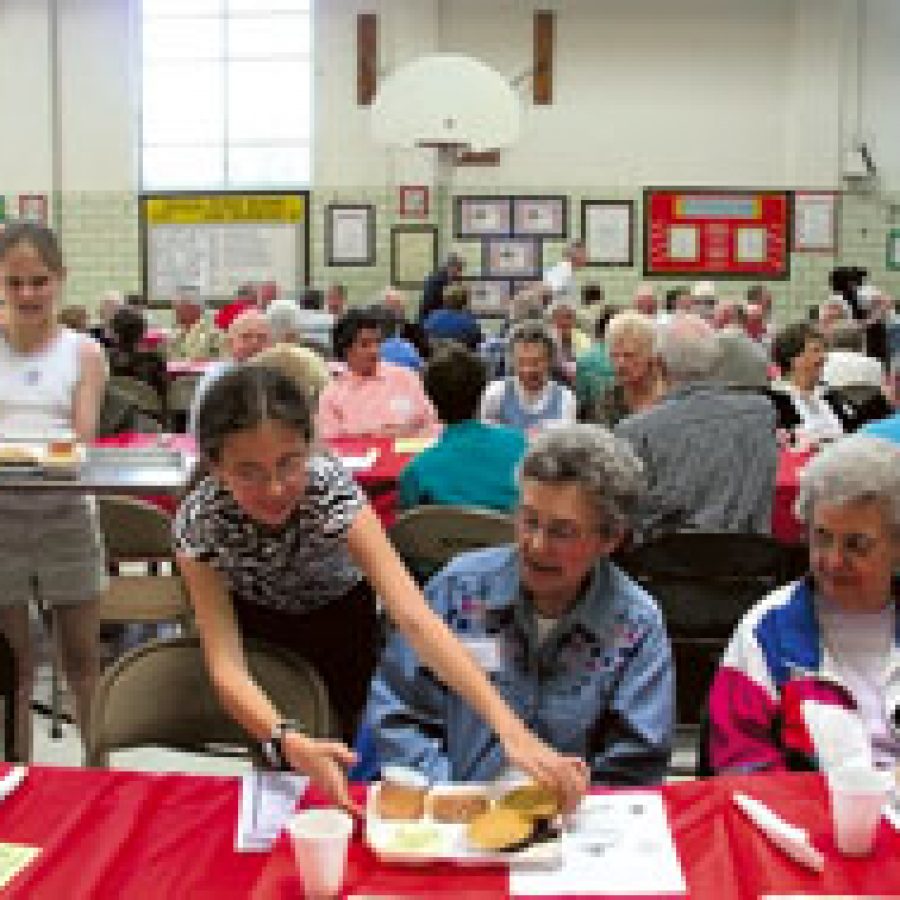 A record number of Mehlville School District 60-Plus Club members — 205 — recently made their way to Bierbaum Accelerated Elementary School to enjoy an entertaining program and barbecue lunch.
Superintendent Tim Ricker welcomed the guests and provided an update about several district happenings, while Bierbaum Principal Steve Langhorst provided an entertaining program for the 60-Plus Club guests.
Pupils in the school's English as a Second Language classes performed a skit based on the "Henny Penny" story and the Bierbaum Special Chorus performed three songs. A group of Mehlville High students representing the Student Team Leadership group invited the 60-Plus Club members to a Senior Citizen Dance and the Mehlville Special Olympic Day events.
While the 60-Plus Club members were being entertained inside the school, several members of the South County Kiwanis Club were busy grilling hamburgers outside the building.
The Kiwanis Club has provided and cooked the burgers for the annual 60-Plus Club Bar-B-Q for the past 10 years.
Kiwanis Club president Mary Mennemeyer presented Ricker with a check for $200 to cover the cost of the hamburgers.
To cover the additional cost of the barbecue meal, the district received a donation from Dwight Dickinson of Dickinson Hussman Architects.
Bierbaum Student Council members assisted by serving their guests and cleaning up after the event.
The Mehlville 60 Plus Club meets three times each year at a district school.