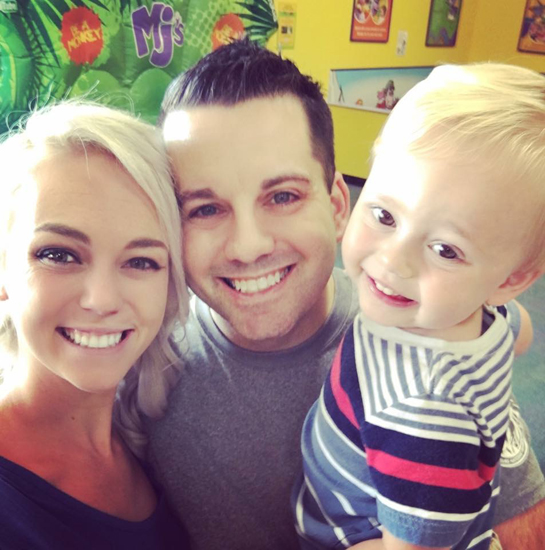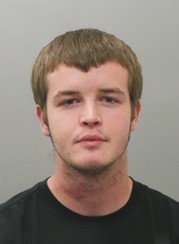 County Prosecuting Attorney Robert McCulloch announced Friday he will not pursue the death penalty in the murder trial of the teenager accused of killing Officer Blake Snyder.
Trenton Forster, 19, of Affton, will stand trial for first-degree murder Feb. 4, 2019, more than two years after Forster allegedly shot Snyder on a quiet suburban street in Green Park Oct. 6, 2016, in what may have been an ambush.
Forster, 18 at the time of the killing, pleaded not guilty last year to all charges, including murder, assault of a law enforcement officer and two counts of armed criminal action. He has been in custody on $1 million cash-only bond at the St. Louis County Justice Center since Snyder was killed.
"After a complete examination and re-examination of all evidence in this case, I have determined that seeking a death sentence in this case is not appropriate," McCulloch said in a statement.
He did not give any reasons why he would not seek the death penalty and said he "cannot elaborate on the decision. All evidence will be presented at trial."
McCulloch met with Snyder's family to discuss the decision, he noted.
Snyder, 33, was a four-year veteran of the St. Louis County Police Department''s Affton Southwest Precinct.
The penalty for first-degree murder would be life without the possibility of parole, besides sentences for the other charges Forster faces.
To make the decision, prosecutors reviewed all reports, physical items, witness interviews and medical, psychiatric and social records about Forster, the new release said.
Forster, who lived in the 9500 block of Sequoia Court in Affton at the time of Snyder's killing, was a junior at Lindbergh High School in the 2015-2016 school year but withdrew in May 2016. He also attended Affton High School in the fall of 2015 before withdrawing after one semester.
Snyder responded to a 911 call at a house in a quiet neighborhood off Mueller Road two minutes after a resident called 911 to say Forster was "allegedly banging on the door and wanted inside, county police Chief Jon Belmar said at the time.
When Snyder arrived at the scene, he found Forster in the driver''s seat of a car in front of the house and demanded that the teenager put his hands up where the officer could see them, the chief said.
"The suspect produced a pistol and shot Officer Snyder point blank," Belmar said. "It was "an immediately fatal wound.""
Snyder''s backup arrived, saw the shooting and returned fire at the suspect, who was shot between four and six times and was taken to a local hospital, where he recovered after initially being described as critical but stable condition.
Snyder was shot once, and the immediate nature of the attack suggested to Belmar that it might have been a targeted ambush.
In a separate case, Forster faces a felony charge for possession of narcotics, and Snyder was an officer on that pending case, Belmar said.
That area of Green Park has no streetlights and would have been completely dark at the time of the shootings.
"It has characteristics of (an ambush), I''ve seen that in my career before,"" Belmar said. ""You walk up to a car and you''re just beginning to engage somebody, there isn''t much that has really happened yet and within moments you're shot. This would have been a few seconds, and he was shot.""
When asked if Snyder and Forster had any previous relationship, however, McCulloch said they did not.