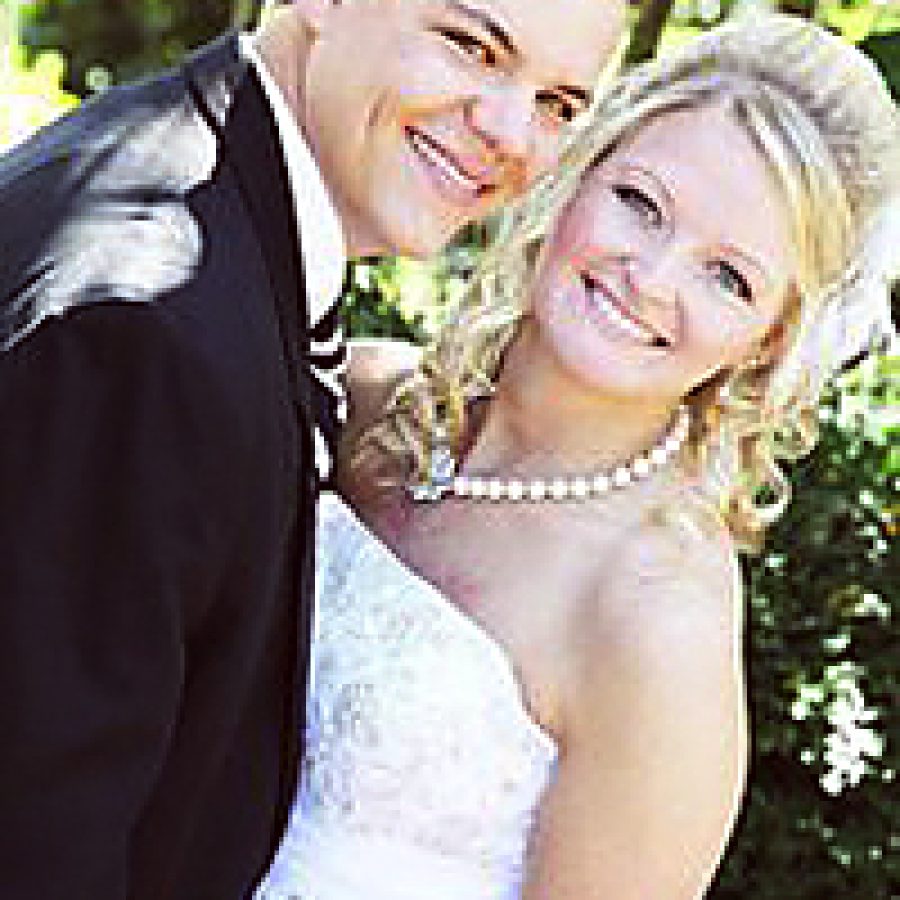 Sarah Masterson and Andrew Adkins were married Sept. 25 at Riverbend Chapel.
The bride is the daughter of Tom and Cindy Masterson of Oakville.
The groom is the son of Jim and Terry Rooney of Oakville.
The maid of honor was Sarah Clarke Masterson.
Bridesmaids were Beth Bouvatte, Sarah Kellenberger, Jen Morris and Ashley Ranzini.
The best man was Tony Catanzaro.
Groomsmen were Michael Bouvatte, Michael Day, Michael Masterson and Kerry Wood.
The flower girl was Lucy Ann Goellner. The ringbearer was Jayden Michael Mills.
Ushers were Jon Davis and Kerry Mills.
A reception was at Caroline Vineyards.
After a honeymoon Caribbean cruise, the couple moved to Oakville.