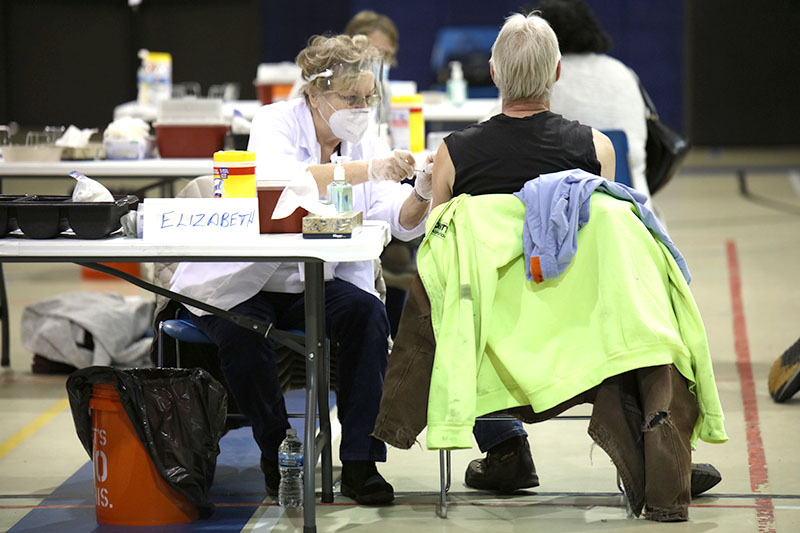 Erin Achenbach
Editor's note: This article was updated at 6 p.m. Tuesday with the latest information from the state and St. Louis County that this weekend's St. Louis County mass vaccination event is still on. 
Gov. Mike Parson has been announcing locations of mass COVID-19 vaccination sites on a weekly basis. Look for those to be posted on The Call's website as soon as they're announced.
So far, all the sites have been held in rural areas, but with a lack of doses available in the St. Louis region, some South County residents have successfully gone to the mass vaccination sites to get vaccinated. The state announced Sunday that some of this week's events would be held for the first time in the St. Louis and Kansas City regions, but most of this week's mass events were later canceled due to extreme winter weather statewide. The St. Louis County event at the University of Missouri-St. Louis is still set for Saturday.
Some of the National Guard-staffed sites have seen their events canceled by winter weather even before the latest cancellations, and other sites are reserved for those getting their second doses.
Another avenue to get the vaccine is through Walmart. The Walmart in Shrewsbury and one in North County are two of the 81 statewide Walmarts chosen to distribute vaccines, and shots started to be given out Feb. 12.
To make an appointment, visit www.walmart.com/COVIDvaccine.