Marvin, Mary Hudwalker celebrate their golden anniversary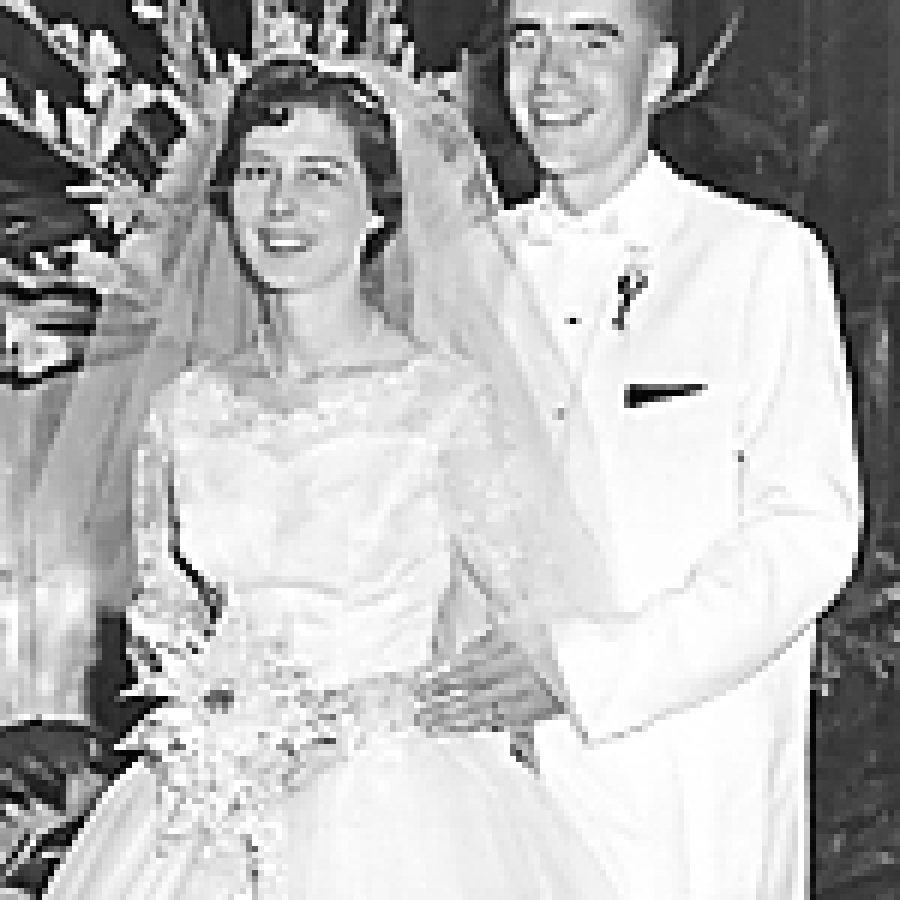 Marvin and Mary Hudwalker celebrated their 50th wedding anniversary June 18.
Mr. Hudwalker and the former Mary Green were married in 1960 at North Little Rock Church of Christ in North Little Rock, Ark.
Mr. Hudwalker, a graduate of Cleveland High School and Missouri University of Science and Technology in Rolla, worked for the city of St. Louis Water Division before serving as the first city administrator of Farmington. He founded Hudwalker & Associates Engineers and Surveyors in 1978. He sold the business to Sverdrup Inc. in 1995 and retired in 2000.
Mrs. Hudwalker received her degree in music education from Lindenwood University and taught in University City before raising their family and serving as vice president of Hudwalker & Associates.
They are the parents of three children: Linda (Denny) Bowman of Cedar Falls, Iowa; Tim (Shari) of St. Louis; and Amy (Alejandro) Vasquez of Miami, Fla. The couple have seven grandchildren: Curtis, Jon and Megan Hudwalker; Benjamin and Sammy Bow-man; and Andrea and Natalia Vasquez.
The Hudwalkers will celebrate with their family later this summer at Seabrook Island, Charleston, S.C.