Marchands have boy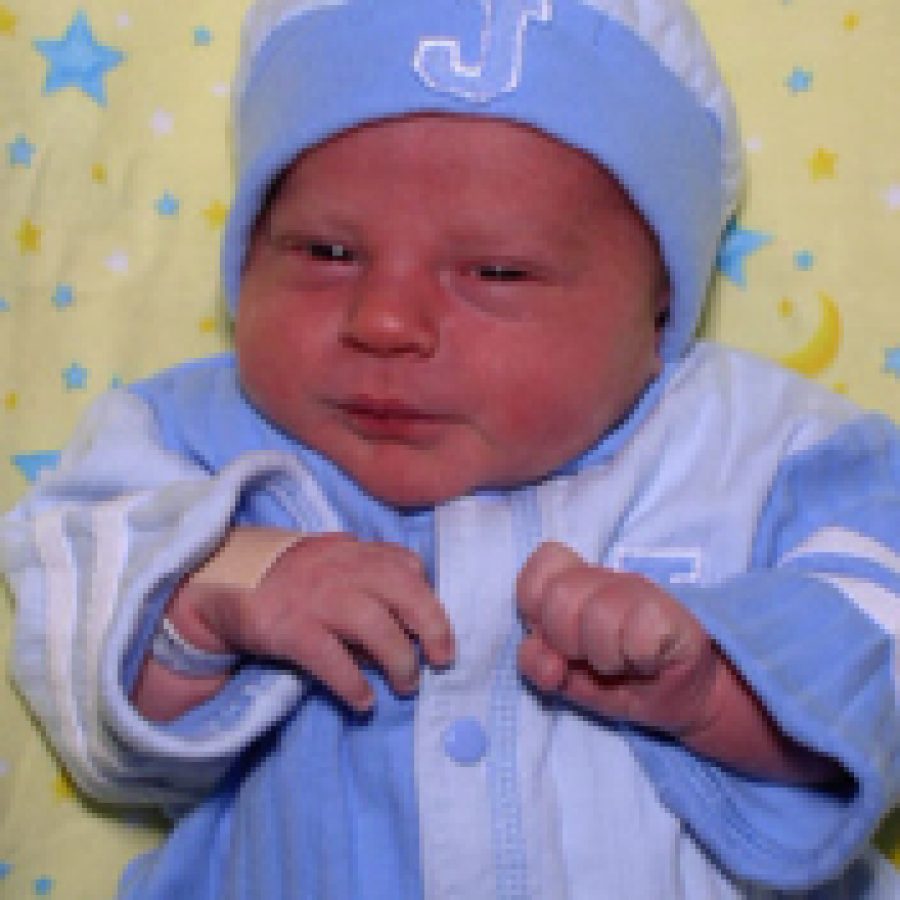 Craig and Susan Marchand announce the birth of their first child together, Jack Elliott, 21 inches, 8 pounds, 3 ounces. He was born Dec. 10 at St. John's Mercy Medical Cen-ter.
Elder children include Jamie, 18; Ivory, 12; and Nathan, 17.
Maternal grandparents are Terry and Sharon Davis of Quincy, Ill.
Paternal grandparents are Oscar and Eleanor Marchand, deceased, formerly of St. Louis.