Maranzana, Meyer exchange their vows of holy matrimony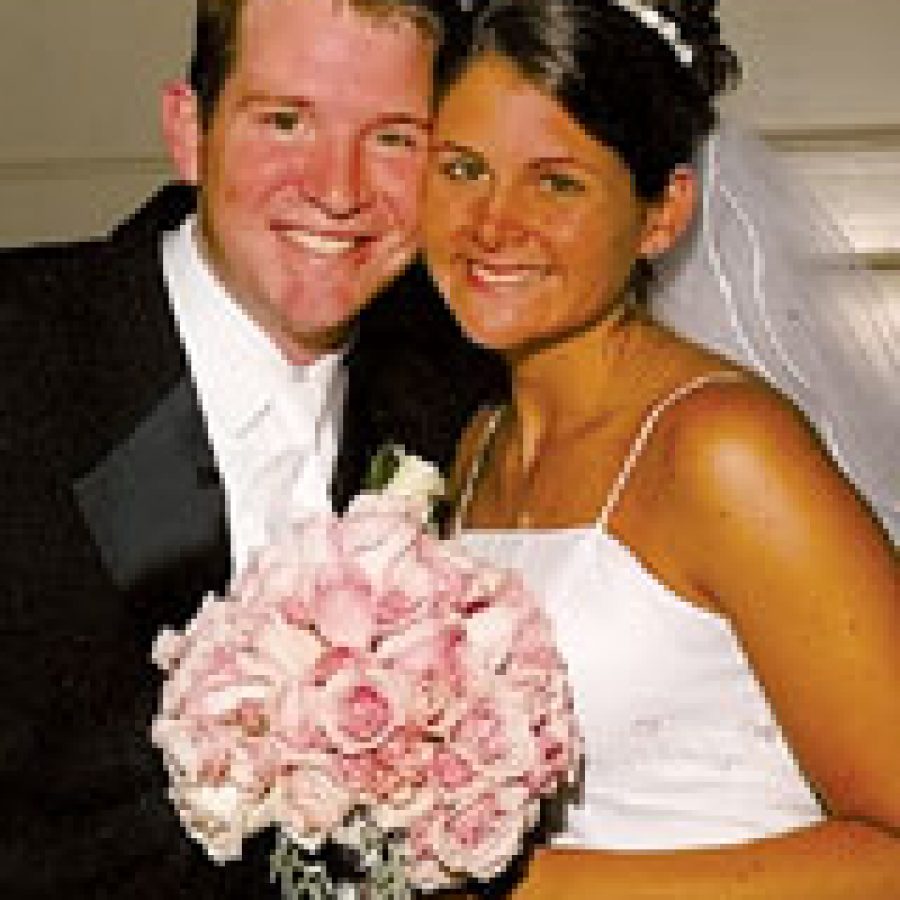 Holly Maranzana and Robert Meyer were married Aug. 2 at Old Cathedral Basilica by the Rev. Peter Blake.
The bride is the daughter of Gene and Deborah Maranzana of St. Louis County. The groom is the son of Tom and Barbara Meyer of Eolia.
The matron of honor was Heather McCubbin Ferguson. The maid of honor was Lisa Sciales. Bridesmaids were Kristine Ruzicka, Chloe Annen, Christina King and Teri Erxleben. The flower girl was Madison Beisley.
The best man was Tom O'Donnell. Groomsmen were Matthew Maranzana, Patrick Ruzicka, Aaron Beisley, John Sprague and Andy Zahra. Ushers were Christian Maender and Cory Maender. The ring bearer was Jackson Beisley.
A reception was at The Cedars, St. Raymond. After a wedding trip to Hawaii, the couple reside in St. Louis County.