Long student collects books for Ronald McDonald House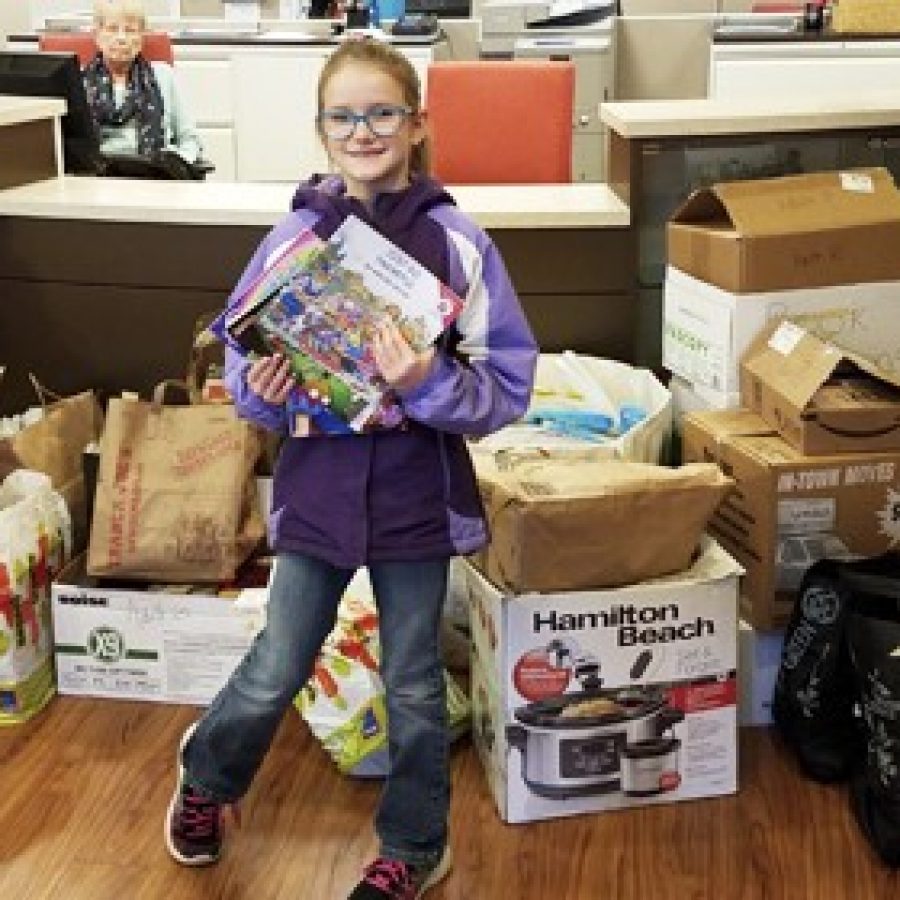 Long Elementary School second-grader Lily Yemm is making a difficult situation more comfortable for families of children with extended hospital stays.
She recently collected more than 1,700 books in one week for the Ronald McDonald House at Mercy Hospital St. Louis.
Lily wanted to do something to help others, so she came up with the idea to have a children's book drive for a local hospital. When her 3-year-old neighbor recently was diagnosed with leukemia and had to undergo medical treatment, Lily knew even more that she had made the right decision.
She worked with her school to organize the drive, and Long students brought bags of books to support the effort, every day for a week. Lily's friends and her sister Sammi, who is in fifth grade, helped design posters and sort the books that had been donated. Lily also received a surprise anonymous delivery at home from Amazon, containing three sets of four young reader chapter books.
All in all, she collected 1,705 books for the Ronald McDonald House at Mercy Hospital, a donation that will make a difference for many families who stay there.