Long Elementary gets new principal; Parker moves up into Central Office
Longtime Lindbergh educator Christina Phillips will become the next head principal of Long Elementary School for the 2018-2019 school year, effective July 1.
The Lindbergh Board of Education approved her hire on May 15. Phillips currently serves as administrative intern for Crestwood and Kennerly elementary schools.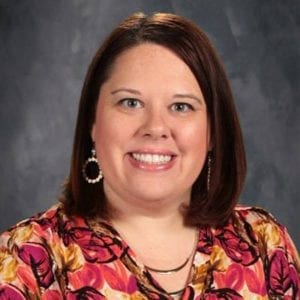 Current Long Principal Jana Parker will expand her instructional influence across the district next year as she moves into a new role as director of innovation and gifted education at Central Office.
Parker will lead district efforts to enrich learning for all students through personalized learning and problem-based learning, where students develop solutions for real-life issues. She will also collaborate with district and building administrators to support the varied and individual needs of gifted students, not only in gifted instruction but also in general education for all grade levels and content areas. Lindbergh has more than 700 students who have been identified as gifted, including students in the LEAP enrichment program and the St. Louis Regional Program for Exceptionally Gifted Students, or PEGS.
In her new role, Parker will lead curriculum design to accelerate and challenge gifted students and share professional growth activities with Lindbergh staff to improve all educational programs.
"She is a transformational leader who will support Lindbergh teachers in the creation of personalized learning opportunities for all students," Assistant Superintendent of Curriculum Tara Sparks said in a news release.
As Long principal for six years, Parker has been a leader in implementing student leadership opportunities and engaging students in authentic learning to build a schoolwide climate and culture of rigor. Under her leadership, Long was named a 2014 National Blue Ribbon School of Excellence and repeatedly has ranked in the top 10 of all Missouri elementary schools for academic achievement.
Parker was named St. Louis Suburban Distinguished Principal by the Missouri Association of Elementary School Principals in 2016-2017.
Phillips began her teaching career 14 years ago in Maplewood-Richmond Heights, before coming to Lindbergh in 2009 as an elementary teacher.
"Lindbergh is where I grew into the leader I am today, and I look forward to continuing to build upon the energy and excitement that Dr. Parker has cultivated at Long," Phillips said in a news release. "I can't wait to meet all of the amazing students, teachers, staff and parents at Long."