"Logo Bandit' responsible for Crestwood bank robbery, FBI says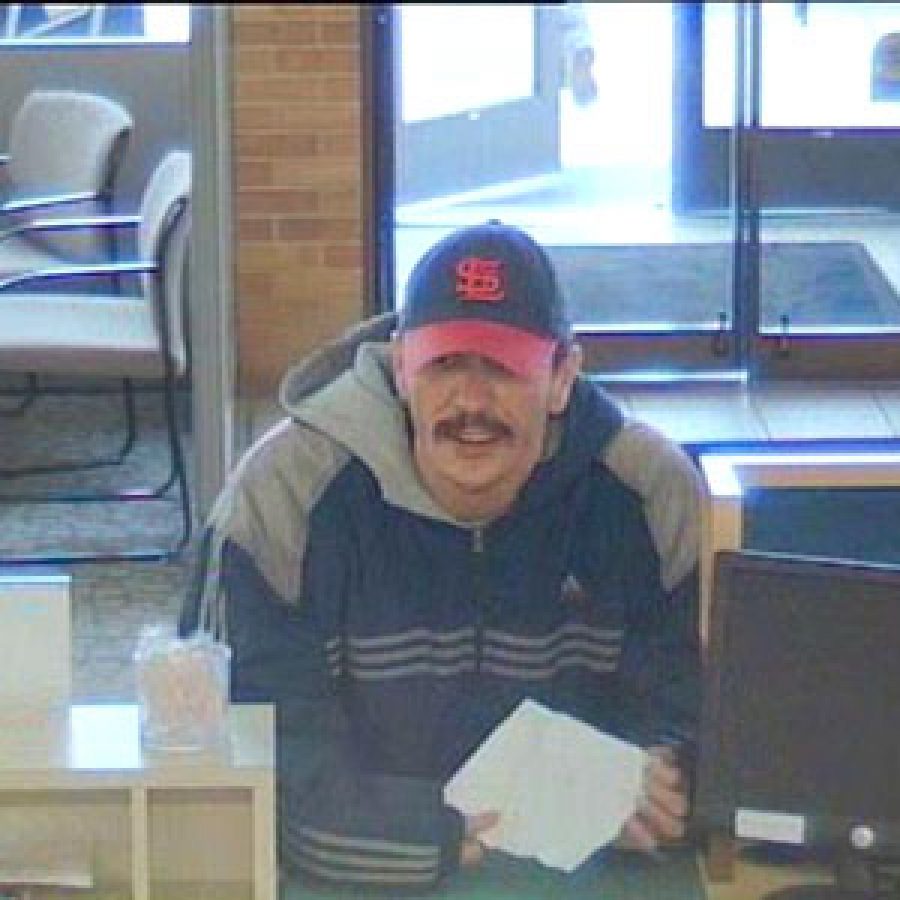 Updated at 4:45 p.m. Dec. 15.
The Crestwood Police Department was notified about 10:34 a.m. today — Dec. 15 — by PNC Bank, 9792 Watson Road, that a robbery had just taken place.
FBI officials believe the "Logo Bandit" is responsible for the robbery — the man's fifth since September. Officials call him the "Logo Bandit" because he wears hats and sweatshirts with brand-name or athletic logos.
The PNC Bank manager advised police the perpetrator was white male with a dark mustache who was wearing a blue and gray Adidas coat with a gray hood, according to a Police Department news release. He also was wearing a blue and red Cardinals ball cap, blue jeans and dark shoes.
The man displayed a note and demanded money from the teller. No weapon was displayed, but it was implied, the release stated. Bank officials further informed police that the subject is believed to be in his late 30s early 40s with tan skin and sharp facial characteristics.
After officers arrived on the scene, they were told the suspect left on foot with an undisclosed amount of money and was last seen running east on Watson Road.