Local youths to present BAS report to Obama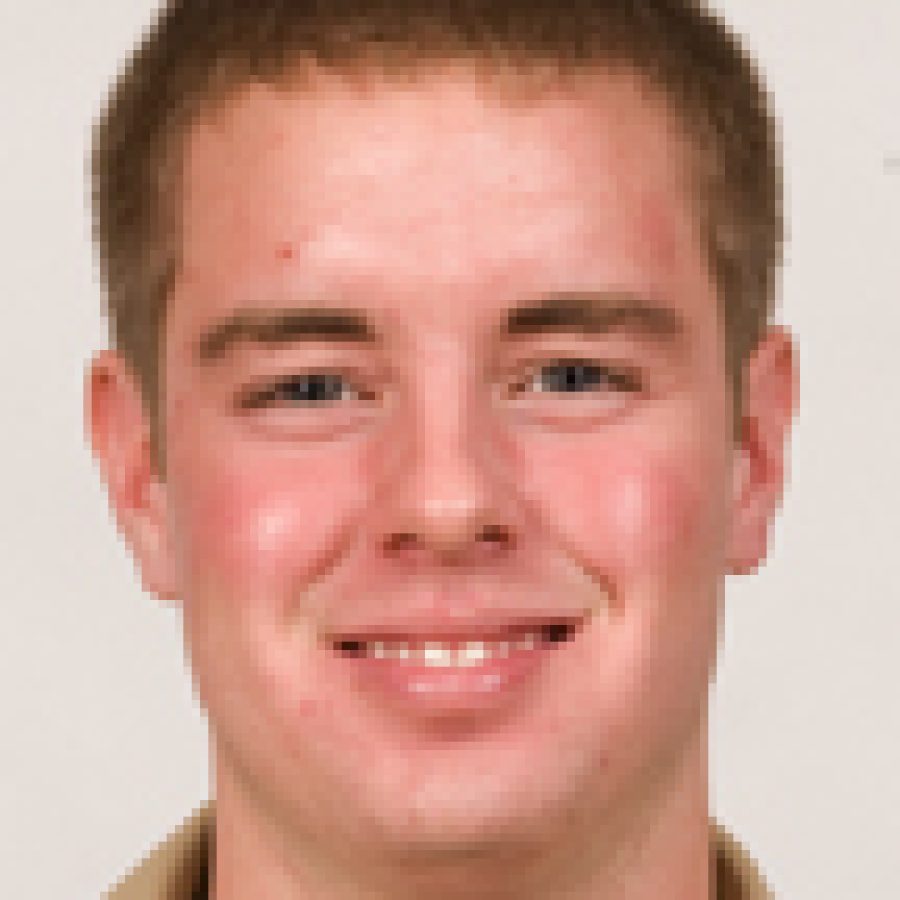 Two 19-year-old youths from St. Louis are scheduled to meet President Barack Obama and Speaker of the House Nancy Pelosi as members of the Boy Scouts of America's Report to the Nation delegation in early March.
Jack O'Neill, national chief of the Order of the Arrow, and Amanda Vogt, national Venturing president, will attend as the BSA's top youth officers. They will arrive Saturday, Feb. 28, in Washington, D.C., and spend five days meeting government leaders and touring a variety of government facilities and landmarks.
Vogt, a member of Venturing Crew 2783 chartered to Salem in Ballwin United Methodist Church in Ballwin, was elected to her position in May.
It was the first time a youth from the Greater St. Louis Area Council was elected to a national BSA office.
She was diagnosed with a deep brain tumor that was causing daily seizures and underwent a six-hour surgery on Jan. 3, 2008, to remove the tumor. She was released from the hospital five days later and attended a Venturing program that night.
Venturing is the BSA's coeducational program for youths ages 14 through 20.
O'Neill, an Eagle Scout from Troop 169 chartered to Assumption Catholic Church in south county, was elected to his position in December. It was the first time a member of the council's Shawnee Lodge was elected national chief.
This is the first time two national BSA offices are held by youth members from the same council. They will represent more than 4 million youth members and participants in BSA programs throughout the United States.
"I am honored to represent millions of young people from throughout our country," Vogt, a Lindenwood University sophomore, stated in a news release. "I am thankful to all who helped me along the journey to where I am today. I've traveled thousands of miles so far this year as the national Venturing president. But this trip will be the most exciting and interesting."
This will be O'Neill's second trip to Washington, D.C., this year. He was the guest of the National Capital Area Council while attending Obama's recent inauguration.
"I will be thinking about many friends and adult leaders who helped me become a better leader," stated O'Neill, a sophomore at the University of Missouri-Columbia. "It's a privilege to serve as national chief of the Order of the Arrow, which holds service as a primary principle."
A reception will be conducted in their honor from 5:30 to 7 p.m. today — Feb. 26 — at the Beaumont Scout Reservation in High Ridge. The two will meet with hundreds of friends and family members before they depart for Washington, D.C.
They will chronicle their experiences online at:
•
.
•
.
•
.