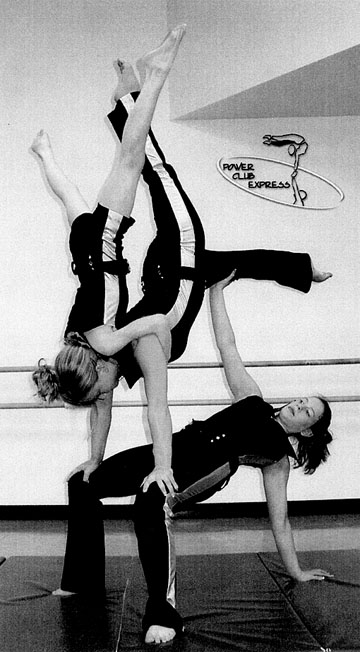 Three local youths recently performed live in the Junior Dancer division on the nationally televised CBS hit revival show "Star Search."
Once the trio was chosen through the auditions process, the girls — Allison DeGuire of Oakville and Megan Eatherton and Jamie Kreft, both of Kirkwood — were on their way for a very exciting, fun-filled week in Los Angeles.
The girls were accompanied by their chaperone/coach — and Allison DeGuire's mom — Marcia DeGuire.
The producers of "Star Search" flew all four of them to Los Angeles, according to a news release. They were met at the airport, and from that moment their activities all were prearranged for them, including rehearsals with a nationally accomplished choreographer.
After their excellent performance and the celebrity judges' votes, the trio was in the lead. However after all of the votes came in from viewers across America, they were one vote behind.
This did not damper their enthusiasm in the least as all three were in agreement that they had "the time of their life," the release stated.
Nine-year-old Allison, 17-year-old Jamie and 18-year-old Megan also have competed regionally and nationally as a sports acrobatics trio for three years.
They are longtime members of Power Club Express, a sports acrobatic team, as well as Dance Force, a company of dancers that performs and competes. Both are entities of the Motion Express School of Dance and Acrobatics in Concord.