Local youth receives Best Performance Award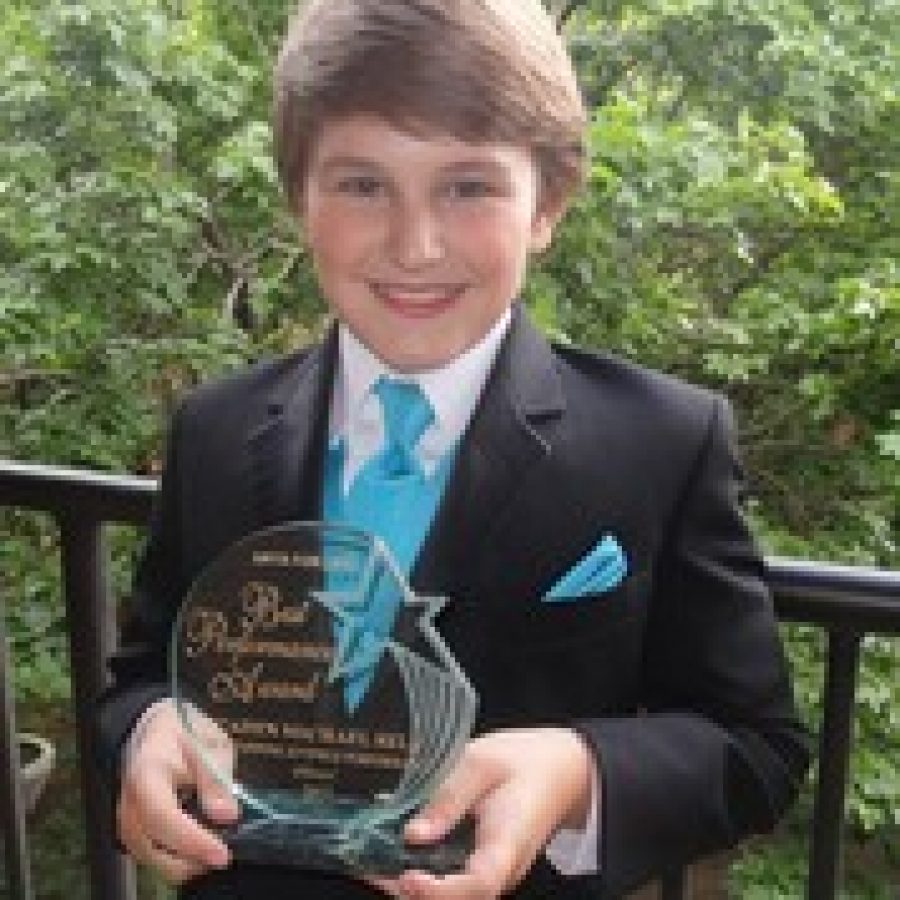 Caden Michael Self, an 11-year-old from Oakville, received the Outstanding Juvenile Performance Award at the 14th annual Arts for Life Best Performance Award event.
Caden was nominated for his role as Oliver Twist in the musical "Oliver!" that was presented by Christ Memorial Productions, according to a news release.
This was Caden's second time to receive this award. He won last year's award for his role as Charlie Bucket in the Maryland Heights Community Theatre's production of "Willy Wonka." He also was nominated for this award in 2010 for his role as Chip in CMP's "Beauty and the Beast."
Caden began performing in local theater productions at the age of 7, the news release stated.
He has performed with the Repertory Theatre of St. Louis, Stages St. Louis, the Muny, Christ Memorial Productions, the Maryland Heights Community Theatre, Family Musical Theatre, the DramaRama Theatre Company, the Crestwood-Kirkwood Youth Theatre and Shooting Star Productions. In October, Caden will perform at the Blanche M. Touhill Performing Arts Center in the Opera Theatre of St. Louis' Young People's Opera as Bobby in "The Very Last Green Thing."