Local students capture National Merit honors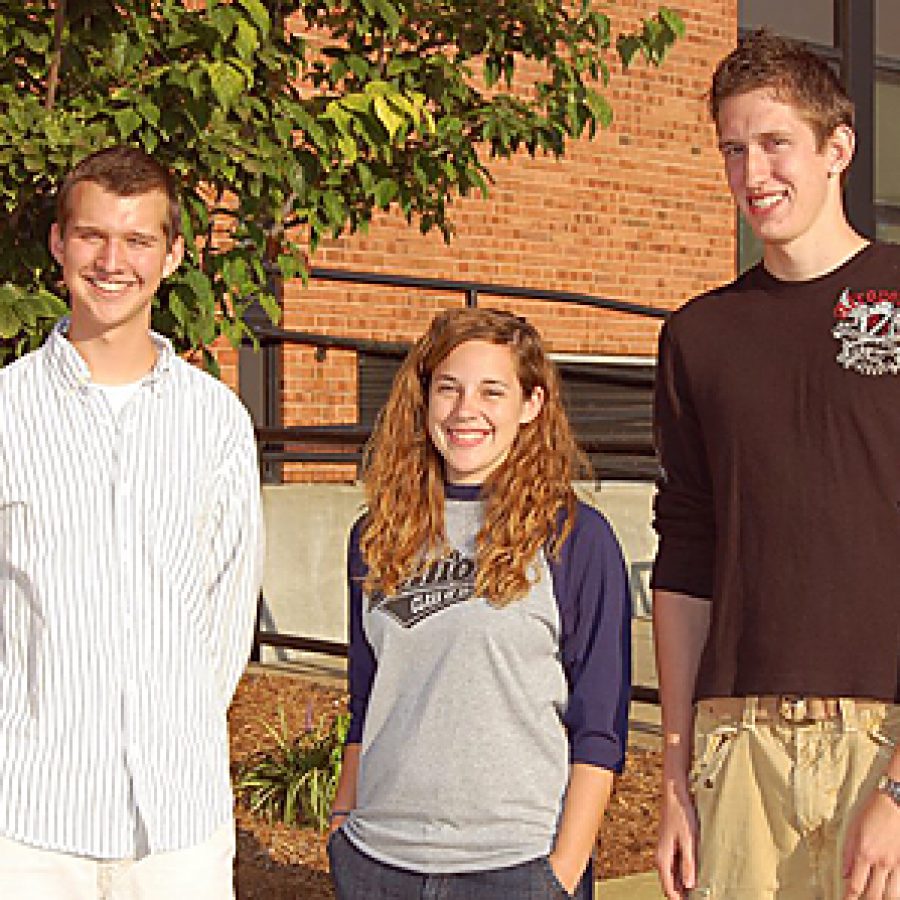 Nine Mehlville School District students recently were recognized by the National Merit Scholarship Corp. for their top-notch scores on the Preliminary SAT/National Merit Scholarship Qualifying Test.
Three of the seniors have been named as semifinalists in the program and will have the opportunity to compete for a National Merit college scholarship.
Oakville Senior High School seniors Lauren Chapman, Dan Stefanus and Zachariah Westerfield were among 16,000 students from across the country to be named as semifinalists in the program.
Oakville High seniors James Ballard, Ellen Chopin, Melissa Edwards, Brandon Foster and Mikkah Kennedy and Mehlville Senior High School senior Kathryn Wibbenmeyer are commended students based on their test scores.
The nationwide pool of semifinalists, which represents less than 1 percent of U.S. high school seniors, includes the highest-scoring entrants in each state.
The number of semifinalists in a state is proportional to the state's percentage of the national total of graduating seniors.
"The semifinalists and commended students were part of a group of 1.5 million juniors from across the country to take the qualifying exams last year, and their scores earned them a spot in the top 5 percent," Oakville High Principal Bill Scheffler stated in a news release. "To be recognized by the National Merit Scholarship Corp. is a feather in the cap of all of these students and will make a great addition to their college resumes."
Mehlville High Principal Vince Viviano stated in the release, "We are very proud of Kathryn (Katie) Wibbenmeyer, who has qualified for recognition as a commended student in the National Merit Scholarship program. Katie scored in the top 5 percent of 1.5 million students being considered.
"This is a tribute to her parents, her teachers, but especially to her. It is wonderful to see outstanding students like Katie being recognized for their academic prowess," he added.