Local hockey team captures national championship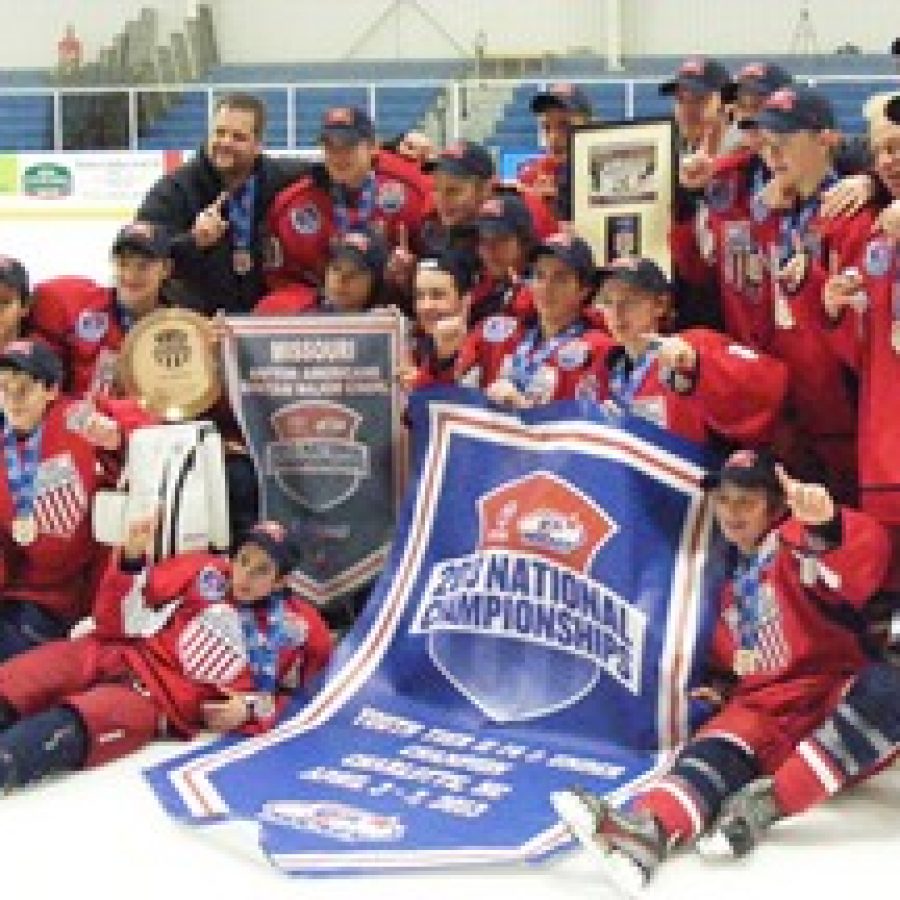 A local youth hockey team, the Affton Americans Bantam Major Central States team, just wrapped up a national title by beating a team from Alaska in the final, 7-0.
The USA Hockey Championships were conducted earlier this month in Charlotte, N.C.
Local players on the team include Luke Gassett, an eighth-grader at Sperreng Middle School and a forward on the team, who led the team in points throughout the tournament. Zeth O'Bryan, also an eighth-grader at Sperreng, tallied quite a few points, and Sam Stephens, a freshman at Lindbergh High, minded the net for the Americans.
The boys also defeated teams from Maine, Vermont and North Carolina on their way to achieving the sixth overall national title for the Affton hockey organization.
For more tournament information, visit
.