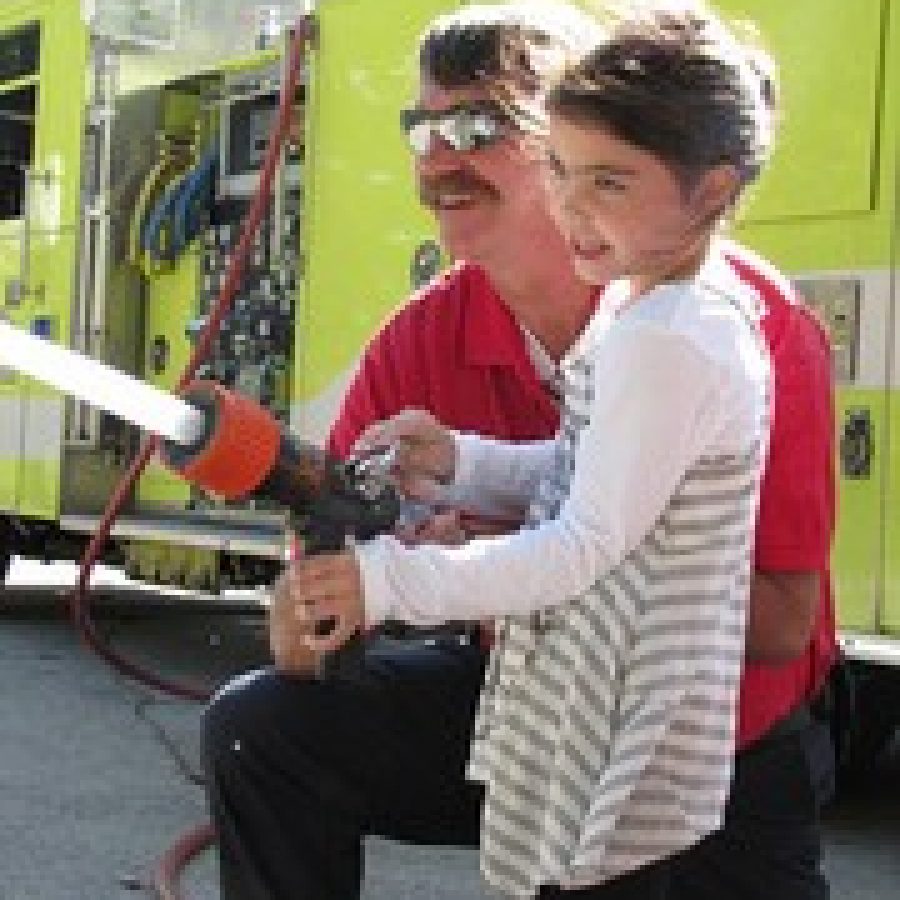 During National Fire Prevention Week last week, area firefighters visited Lindbergh elementary schools to share fire-safety tips and discuss how they keep people safe.
At Kennerly Elementary School, Gretchen Biscan's class met Capt. Todd Barger, who is also a Kennerly parent. Students learned safety tips and helped Barger make a 911 call. They also received red firefighter hats, coloring books, pencils and stickers from the Metro West Fire Protection District in Wildwood, where Barger works.
Crestwood and Long kindergarten students had fun visiting with Crestwood Fire Department firefighters, sitting in their big yellow truck and taking turns spraying the fire hose. The firefighters also distributed fire-safety booklets, fire hats and badges. They taught students the importance of changing out smoke detectors and having a family meeting to create a fire safety plan.
At Sappington Elementary School, members of the Mehlville Fire Protection District taught first-graders about the pumper fire truck and ambulance. Students learned where firefighters keep the water, hoses and first aid equipment. They also learned about home fire safety from ServPro, a local fire restoration company.
The National Fire Protection Association's theme for National Fire Prevention Week 2012 was "Have 2 Ways Out!", focusing on the importance of fire escape planning and practice.