Local firefighters help shave the way toward a cure for childhood cancer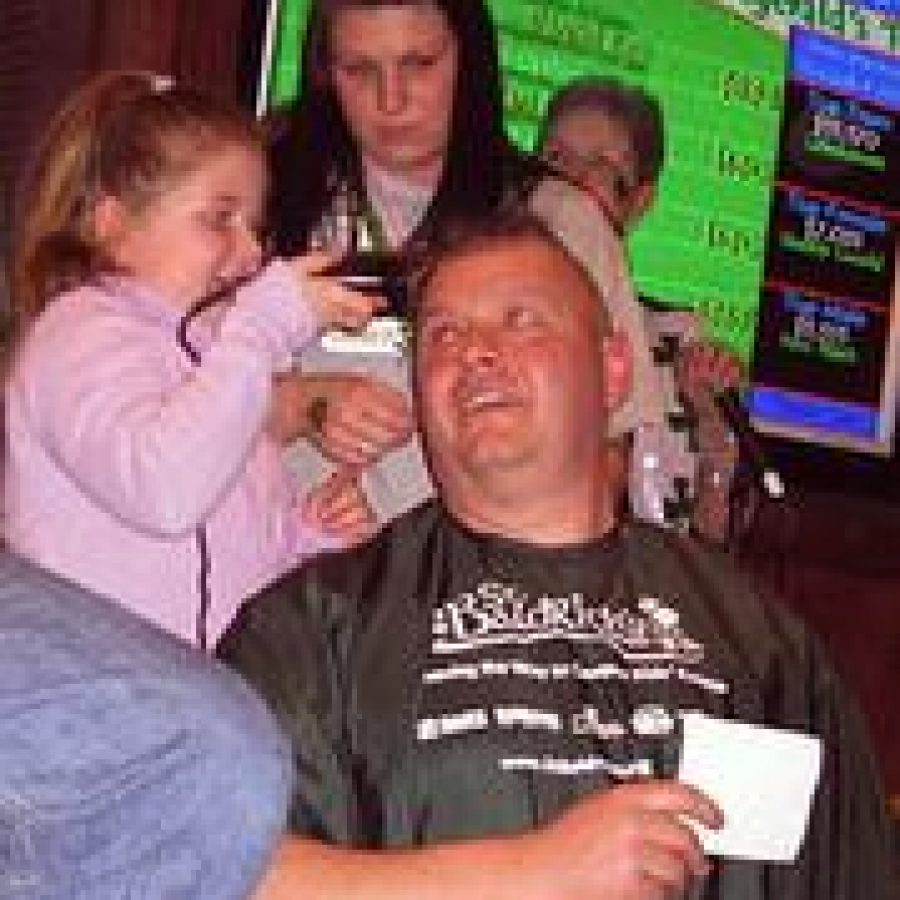 A team of local firefighters recently helped shave the way toward a cure for childhood cancer by shaving their heads at the seventh annual St. Baldrick's Foundation Event at Helen Fitzgerald's Irish Pub in Sunset Hills.
The team — Firefighters for a Cure — was comprised of 10 volunteers, including five Mehlville Fire Protection District firefighters from Local 1889 of the International Association of Fire Fighters.
Firefighters for a Cure raised more than $7,000 for the St. Baldrick's Foundation.
Established in 2000, the St. Baldrick's Foundation began as a fundraiser with participants shaving their heads for childhood cancer research and awareness. The St. Baldrick's events currently are the world's largest volunteer-driven fundraising program for childhood cancer research. In its seventh year at Helen Fitzgerald's, the event earlier this month raised more than $223,000 for the foundation, according to a news release.
"Participating in St. Baldrick's is a humbling experience," Mehlville Capt. Kevin Reis stated in the release. "These kids are braver and tougher than we are. They are the true heroes of the event."
Firefighter Tim Geiss also shaved his head in the St. Baldrick's event, but this was not the first time Geiss has been bald. As a childhood survivor of Stage IV Burkitt's Lymphoma, a deadly form of cancer, Geiss understands firsthand the fight these children endure, according to the release.
"One of the many obstacles cancer patients can face in treatment is losing their hair, which is particularly difficult for children," Geiss stated. "I won my battle against cancer 20 years ago and now it's my turn to help these children fight theirs."
The Firefighters for a Cure team has a special inspiration to keep them motivated in the fight against cancer. Challia Benae Reed is a local 7-year-old girl who has been fighting brain cancer since she was 4.
She attended the event at Helen Fitzgerald's and shaved Reis' head.
Local 1889 firefighters will sponsor the third annual Benefit Dance and Silent Auction for Challia Reed Saturday, April 3, at Andre's West in Fenton. The fundraiser will feature a buffet dinner, open bar, silent auction and music by the Fabulous Mo-town Revue. Tickets are available by calling (314) 575-3055.
Visit
for more information.