Link Crew welcomes ninth-graders to 'fresh' new world at LHS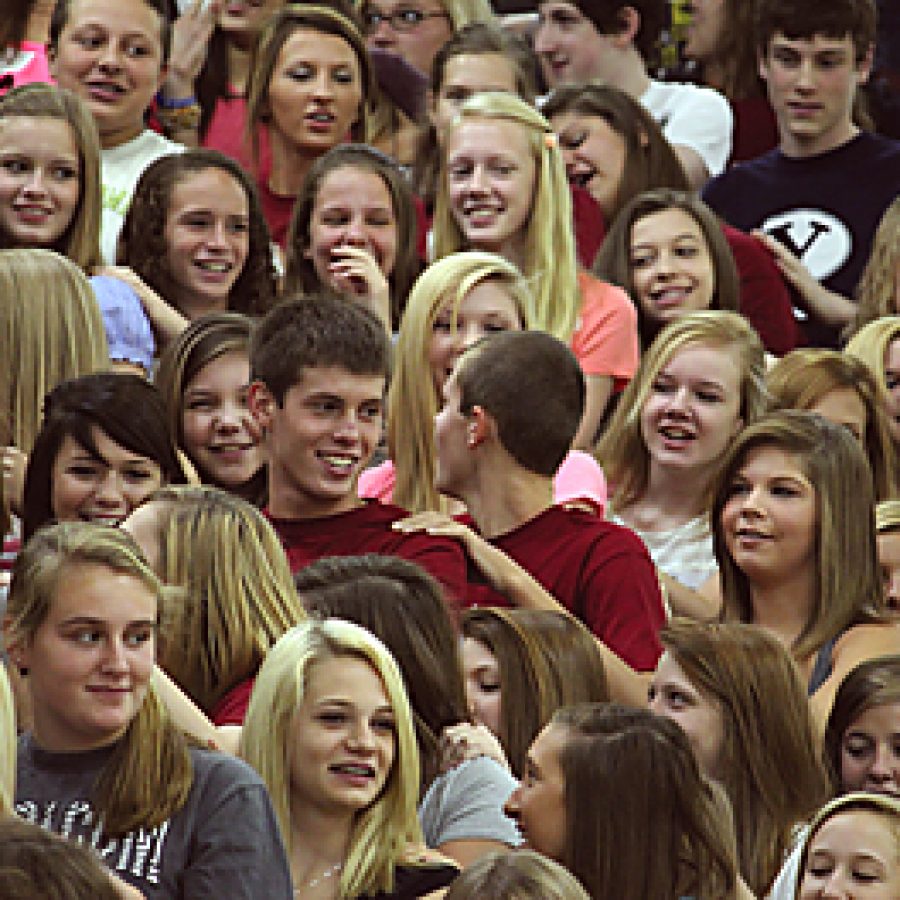 The largest student club at Lindbergh High School is probably also the friendliest.
Cheering and shouting from 125 upperclassmen in Link Crew could be heard extra early Tuesday morning, as organization members waited in the bus line to welcome freshmen on their first day of classes, according to a school district news release.
Seniors and juniors remember their freshman year experiences and see Link Crew as a way to help their younger classmates feel more comfortable, the release stated. Link Crew allowed them to start school feeling more confident and, as a result, better able to focus on learning.
"We're trying to create a positive environment for them so the first day of school isn't so scary," senior Zach Gledhill stated in the release. "I moved here right before my freshman year, and I didn't know anyone. The Link Crew really made me feel connected right away, and that's why I'm part of it. Link Crew really impacted me and I want to help other freshmen too."
In addition to welcoming freshmen on the first day of school, Link Crew buddies participated in an all-day orientation on Aug. 10, and they will stay in touch with their freshmen friends throughout the school year for organized study sessions and activities.
"It's really fun to know you're helping people out," senior Julia Wurthmann stated.