Lindbergh's Ubriaco shines in both basketball, soccer
Flyers standout earns scholarship to Quincy University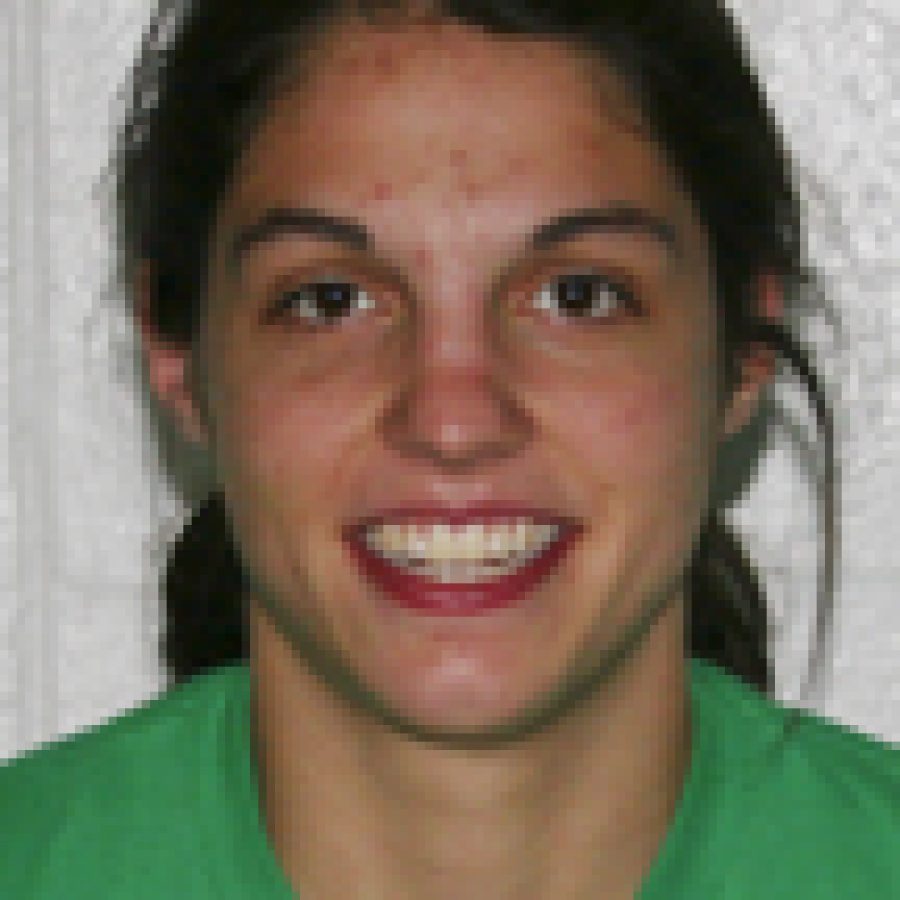 In a day and age of one-sport student-athletes, Lindbergh High School's Aimee Ubriaco is a throwback to an era when student-athletes played two or three sports each school year.
The senior not only plays striker on the soccer team, but also guard on the basketball team. And to top it off, she carries a 4.6 grade-point average on a 4.0 scale.
This winter, Ubriaco helped lead the Flyers to the Class 5 District 6 basketball championship with a 54-47 victory over Oakville.
"It was our goal to win a district championship, but we never were expecting it," she said. "To win districts was just icing on the cake for everyone. The girls came together, got it done and I was really proud to be a part of the team."
She led the Flyers with 13.4 points per game this past season while also pulling down 2.3 rebounds per game.
Ubriaco also led the Flyers in assists (146), steals (103) and free-throw percentage (72.2 percent).
"I think our whole season really revolved around Aimee," head girls basketball coach Bill Thoele said. "She was focused from day one on our goal, which was to win a district championship."
Ubriaco led the soccer team last season with 13 goals and 13 assists for 39 points.
"She's always led by example," head soccer coach Mark Giesing said. "She's not always a vocal leader, but she leads by going out there and doing what needs to be done in order to win."
The Flyers started this season with a three-game winning streak with a 1-0 win over Althoff, a 1-0 win over Triad and a 2-1 win over Fort Zumwalt South.
Ubriaco is in her fourth season on the varsity squad and she's matured into one of the best strikers in the area.
"If there's one thing that I've seen over four years time is that she's going from a placement shooter to someone that now has more of a power shot," Giesing said. "Her shot has really made her more of a complete striker."
Ubriaco is one of seven seniors on the varsity squad, which is focused on winning the Class 2 District 3 Tournament.
"We have a senior-loaded team and we've all been on the varsity since our freshman year," she said. "We've been working hard the past four weeks and we really want to make a run this year."
This fall, Ubriaco is slated to attend Quincy University on a soccer scholarship and hopes to major in business communications.
"A friend of mine went there a few years ago and when I went up to visit, I really like the area and the small-town feeling," Ubriaco said. "The scholarship also helped, too."