Lindbergh's Slyman named St. Louis Athletic Director of the Year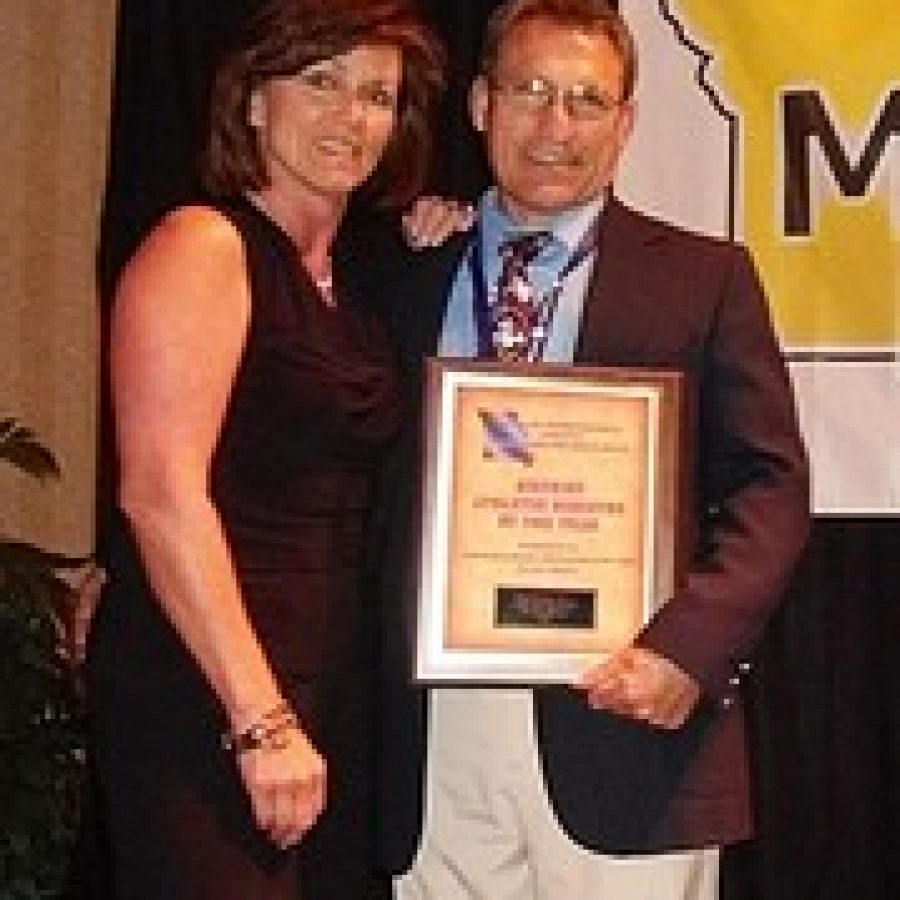 When Mike Slyman was a child, one of his favorite things to do was to organize sports tournaments among the members of his large extended family.
So when he applied to be Lindbergh High School's athletic director in 1998, it seemed like the perfect fit to the people who know him best, according to a district news release.
Fourteen years and several successful sports seasons later, the athletics directors who know Slyman best are honoring him with the 2012-2013 Missouri Interscholastic Athletic Administrators Association St. Louis Area Athletic Director of the Year award. Slyman received the award earlier this month at the MIAAA State Athletic Directors Conference.
"Anytime you are nominated by your peers, it's pretty cool," Slyman stated in the release. "I've always liked the behind-the-scenes work like organizing and setting up events, and I think this job goes a lot deeper than many people realize. I am honored to be selected by other ADs who understand all the details that go in to running a high school sports program."
Those details include scheduling seasons for 23 sports, many of which have multiple levels, hiring coaches, and coordinating transportation to games. Anytime there's an athlete on the LHS campus, you can find Slyman somewhere behind the scenes, making sure teams have everything they need for games and practices. The job includes nights, weekends, and sometimes 17-plus hour days, and support from his coaches is crucial, according to the release.
"Lindbergh coaches are supportive of one another and understand all of the things involved in making their programs run," Slyman stated. "They are a team and try to do what is best for the entire school, not just their sport."
Slyman is a Class of 1974 LHS graduate who qualified for state three times as a wrestler and was named State Champion in 1974. His son Michael followed in his footsteps, winning back-to-back state wrestling championships in 2011 and 2012.
Slyman has coached wrestling, track and football at Lindbergh and was inducted into the Lindbergh Sports Hall of Fame in 1993. As athletic director, he has hosted and managed more than 25 district/sectional Missouri State High School Activities Association tournaments, including basketball, baseball, track, soccer, football and softball. He also has served as the MIAAA St. Louis representative and awards chairman, and is president of the Suburban Public High School Athletic and Activities Association.
"Under the watchful eye of Mike Slyman, athletics at LHS have risen to new levels of achievement," LHS Principal Ron Helms stated in the release. "Mike's sportsmanlike demeanor, collegial manner and ability to inspire students immediately impressed me. As I have gotten to know him better, I have become even more impressed by the depth of his dedication."
Slyman is completing his 26th year in education and his 22nd year at Lindbergh.