Lindbergh's flag football team headed to Pro Bowl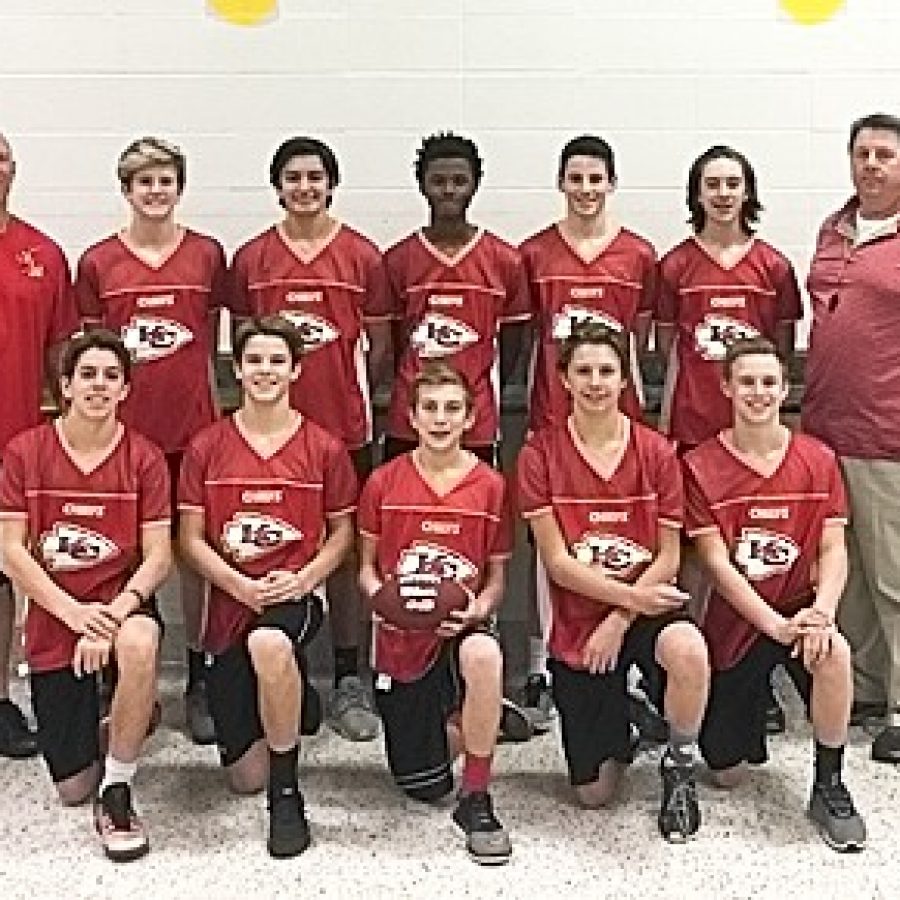 Lindbergh's flag football team is headed to the Pro Bowl in VIP style on Sunday, Jan. 29.
A team of 10 players ages 13 and 14 and two coaches have been selected by the NFL Flag organization to participate in the 2017 Pro Bowl Week NFL Flag Football Tournament, which will take place in Orlando, Fla., and lead up to the big game.
Lindbergh Football Association league coordinator Donna McNamara received the good news when a representative from NFL Flag called and told her the Kansas City Chiefs would be sponsoring 10 players, head coach Paul Miller and assistant coach Paul Bonczkowski.
Lindbergh's Flag Football team includes eighth-grade students Mitchell Bonczkowski, Tobias Price, Nick Simpson, Aidan Clancy, Logan Miller, Logan Kopp, Josh Lorenz, Broden Guirl, Alec Clinton and Adam Reed.
"This is the trip of a lifetime for our athletes, and we are so proud to represent the Lindbergh Flyers on a national stage," Paul Miller stated in a news release.
Sixty-four NFL Flag teams in five age groups from across the country will compete at the ESPN Wide World of Sports, and the 13-14 boys' championship game will be played at Camping World Stadium. ESPN will air the 13-14 boys' championship game as part of the network's broadcast of the Pro Bowl.
Several of the official Pro Bowl activities will be staged at Walt Disney World Resort's ESPN Wide World of Sports as part of the league's new approach of making Pro Bowl Week a celebration of all levels of football — from youth to high school, to the NFL's best.
Accommodations for the Lindbergh team will be provided at the Disney Sports Resort hotel. In addition, Lindbergh's host team, the Kansas City Chiefs, has provided a grant to cover airfare. Former NFL players and USA Football Ambassadors Shawn Barber and Anthony Davis will attend with the team as honorary coaches.
The Pro Bowl is the National Football League's all-star game for the 2016 season, which will be played Saturday, Jan. 29, at Camping World Stadium in Orlando.