Lindbergh teacher named Cardinals 'Star of the Classroom'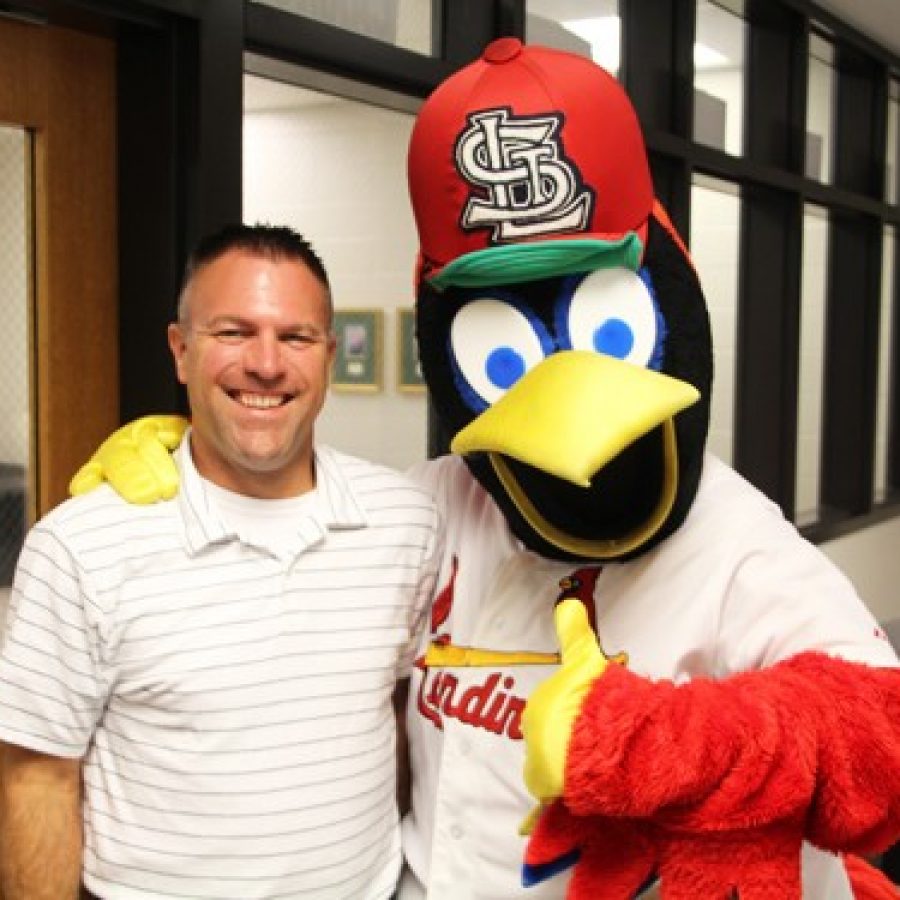 Lindbergh Schools middle school teacher Brian Wyss has been selected as the St. Louis Cardinals "Star of the Classroom" for the month of September.
Wyss, who teaches band at Sperreng and Truman middle schools, threw out the ceremonial first pitch to kick off the Sept. 9 Cardinals home game at Busch Stadium.
Fredbird stopped by Sperreng Middle School last Friday to personally congratulate Wyss and visit with students. Wyss practiced his pitching skills in the school commons, generating cheers and applause from his students. It was also school picture day, so Fredbird stopped by the gym before he left and had his photo taken for Sperreng's 2016-2017 yearbook, according to a news release.
The Missouri Lottery's "Stars of the Classroom" program features one educator each month who demonstrates excellence in education. The winner is honored with a special pregame ceremony during a Cardinals home game, VIP tickets to the game and the opportunity to throw out a ceremonial first pitch.
Wyss was named Lindbergh Schools Teacher of the Year in 2012.