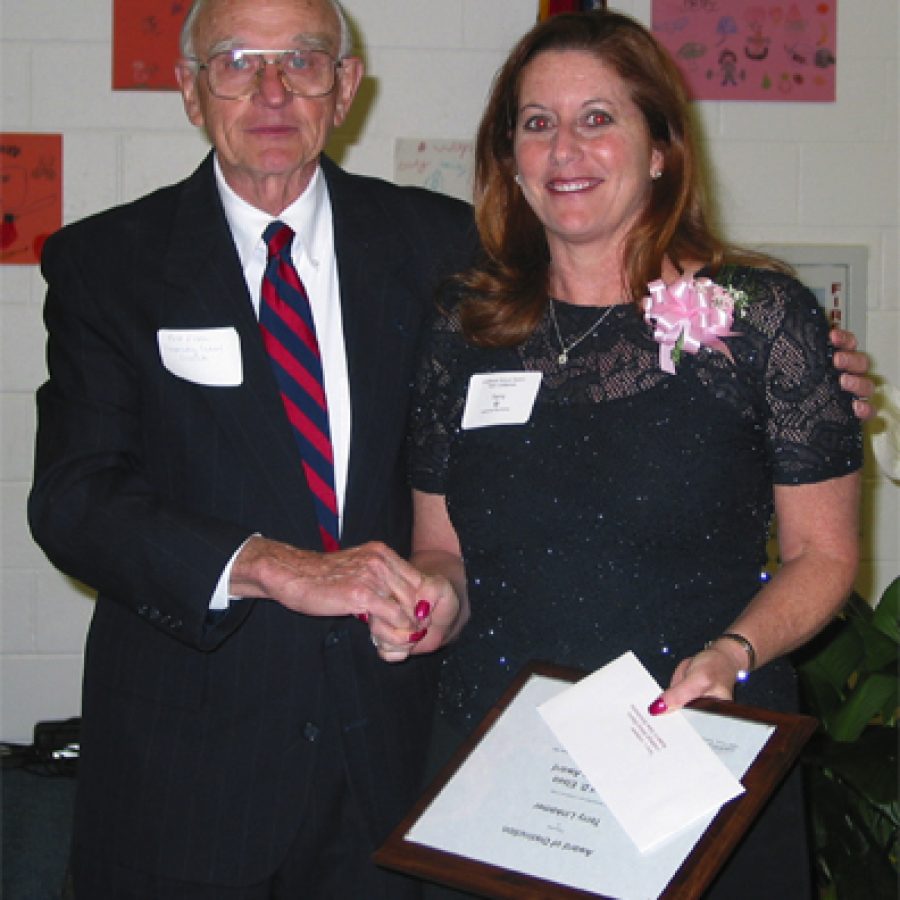 Terry Linkemer, physical education and health teacher at Lindbergh High School, has been selected as the recipient of the Robert D. Elsea Scholarship Award from the Cooperating School Districts.
The scholarship was established in honor of Robert Elsea, who served as CSD's executive director for 21 years, 1966 to 1987.
The Elsea Scholarship was established to assist highly deserving teachers to continue their professional development, according to a Lindbergh news release.
Linkemer has been with the Lindbergh School District for 11 years. She also was awarded the Missouri Secondary Physical Education Teacher of the Year Award in 2002.
She plans to use the scholarship award to continue providing her students with a scientifically based, current, relevant and comprehensive education in health, exercise physiology and physical education, the release stated.
CSD's Board of Directors presented the award to Linkemer at its annual Spring Conference for school board members and superintendents. The CSD is a non-profit education consortium of 61 public school districts in Missouri and Illinois.