Lindbergh students take their studies to Yellowstone and Grand Teton National Park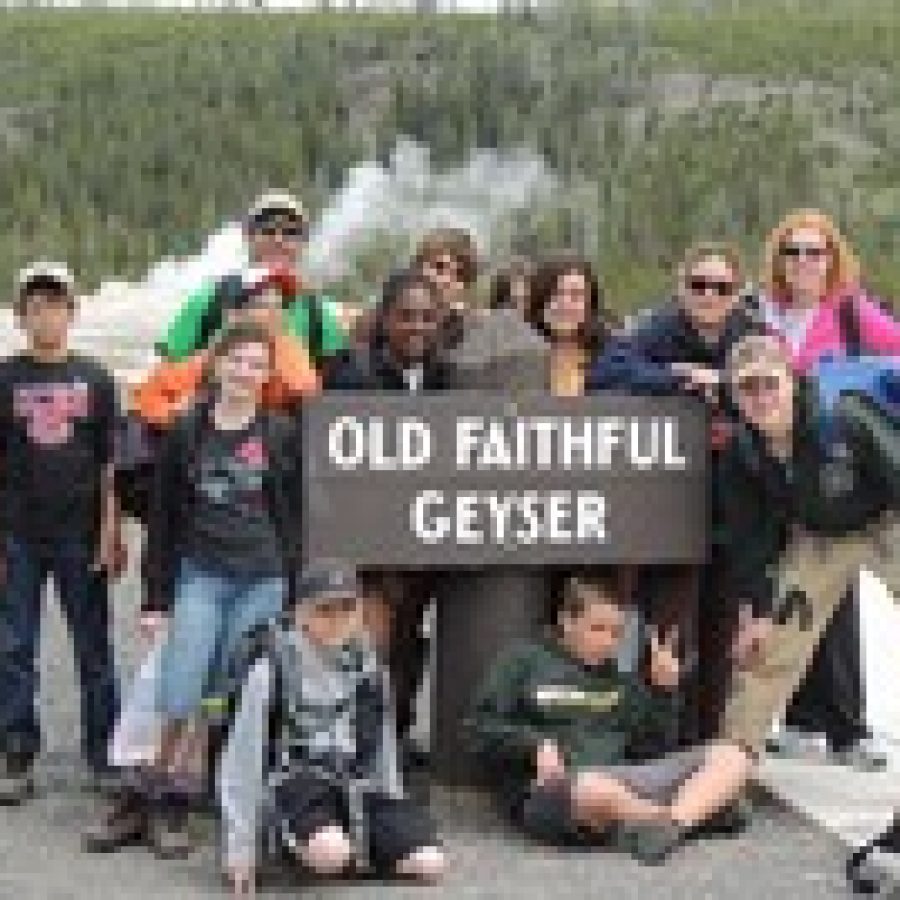 Thirty-two Lindbergh middle school students traveled from St. Louis to Jackson Hole, Wyo., for a week of outdoor exploration.
The Lindbergh students — from Sperreng and Truman middle schools — joined by several students and adults from the Junior Academy of Science, stayed at the Jackson Campus of Teton Science schools from June 10 to June 15, spending their days exploring the Grand Teton and Yellowstone National Parks.
Guided by instructors from Teton Science Schools, the Lindbergh students investigated topics such as glacier
studies, fire ecology and animal tracking by exploring the landscape of Grand Teton National Park. Students also
had the opportunity to canoe on String Lake, assist an ornithology research project, climb Blacktail Butte, use
GPS receivers to locate animal skeletons and investigate the famous geothermal features of Yellowstone
National Park.
Angie Rathgen, one of the science teachers who accompanied the trip, wrote afterward: "Teton
Science School is a science adventure. My students loved every activity. It brought the kids who love science
into the field and the adventure lovers to science."
Lindbergh Science Department Chair Julie Roy, who organized and ran the trip, is hoping to make the Grand
Teton Adventure a regular opportunity for Lindbergh middle school students. Many St. Louis-area schools,
including Chaminade College Preparatory Academy, Columbia School District, Hazlewood School District,
Parkway School District and Rockwood School District, also send students to Teton Science Schools.
In total, more than 550 St. Louis area students visited Teton Science Schools in 2012.