Lindbergh students earn National Merit honors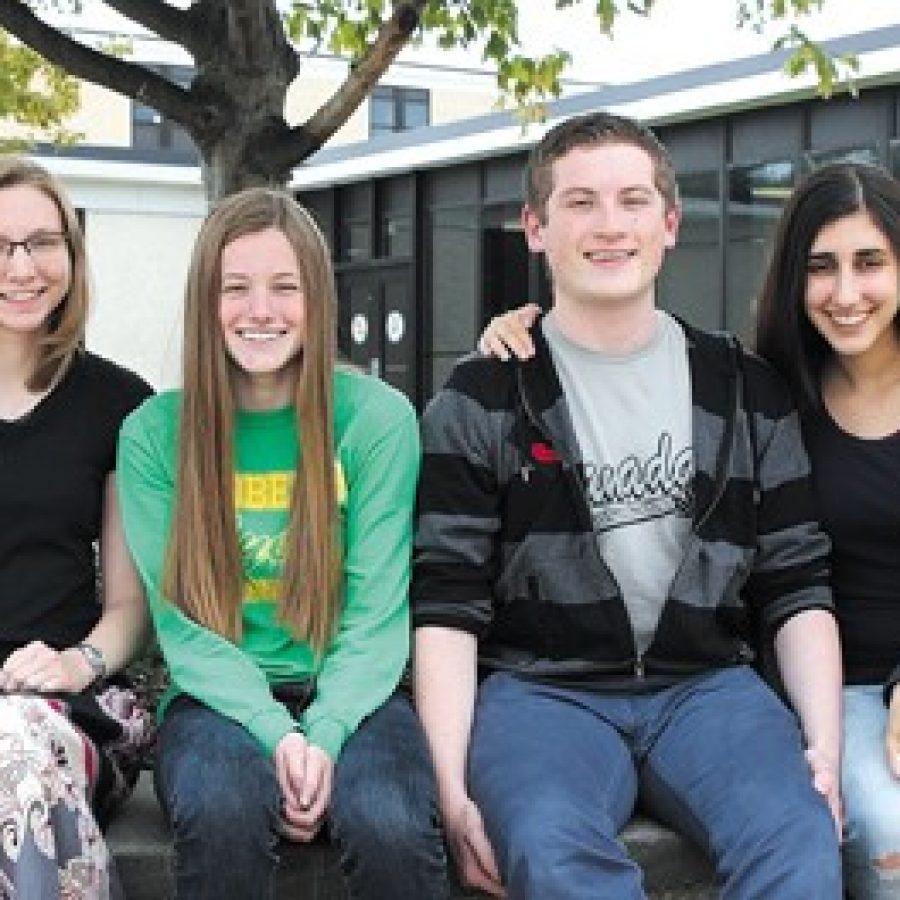 The National Merit Scholarship Corp. has named four Lindbergh High School students semifinalists in the 60th annual National Merit Scholarship Program.
The students, pictured from left, are: Emma Powers, Ann Iverson, Nicolas Smart-Rengifo and Parvuna Noory.
The four LIndbergh students rank among roughly 16,000 students nationwide who have received this honor in 2014. They are among 1.4 million juniors in more than 22,000 high schools who entered the 2015 National Merit Scholarship Program by taking the 2013 Preliminary SAT/National Merit Scholarship Qualifying Test.
They now have the opportunity to continue in the competition for 7,600 National Merit Scholarships worth about $33 million that will be offered next spring.