Lindbergh students build training suspension system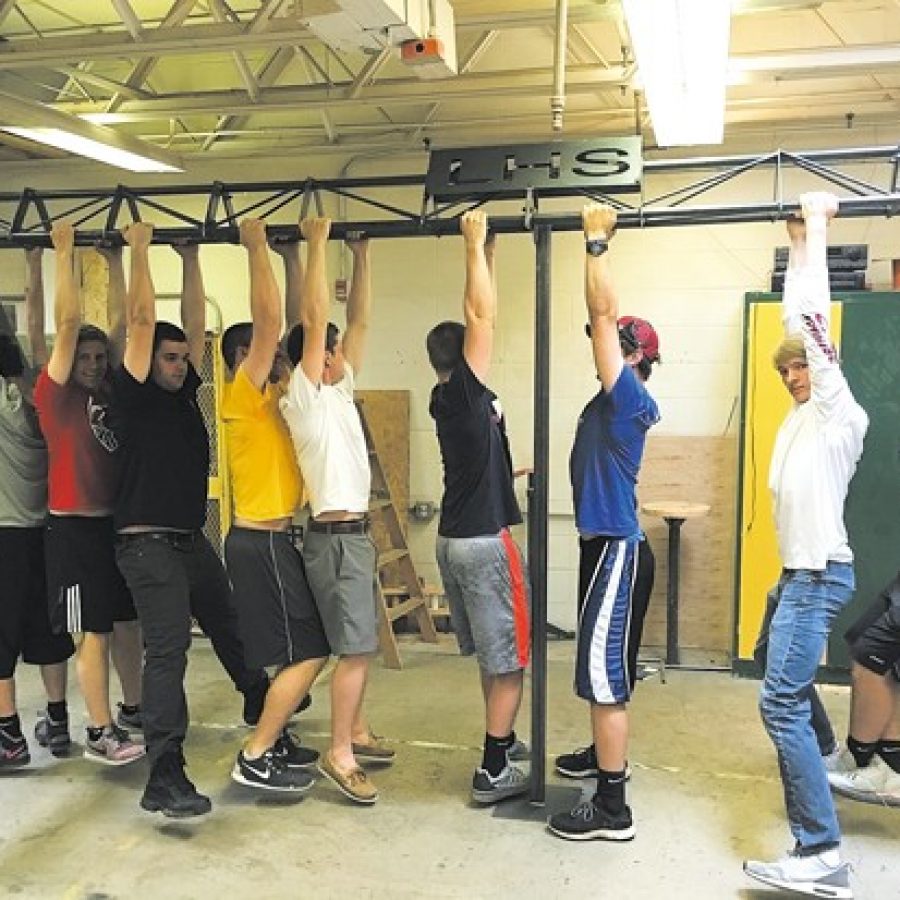 Lindbergh High School athletes wanted to improve the way they work out at school, so they enlisted the help of their peers in the product manufacturing class to build a suspension training system that all students can use. Last spring, Lindbergh's student-athlete leadership group, the L Club, discussed making improvements to the LHS weight room.
They spoke to engineering technology teacher Mike Imboden, and his students accepted the challenge.
Using math and problem-solving skills, they designed and built a pull-up and suspension training support system for use with resistance bands.
Working out using resistance bands allows athletes to leverage their own body weight and gravity to train for strength, balance and core stability. Athletes can increase or decrease resistance using their body position, allowing a workout to be customized to each individual's ability level.
"This is something that every student at Lindbergh High School will be able to utilize," said Athletic Director Scott Luczak. "Physical education students, athletes and students who weight train before and after school will now be able to improve the way they work out. The best part is, the students are the ones who made this happen."
Students who built the apparatus will be able to use this project as evidence of vocational readiness as they advance in their educational careers.