Lindbergh student earns rank of Eagle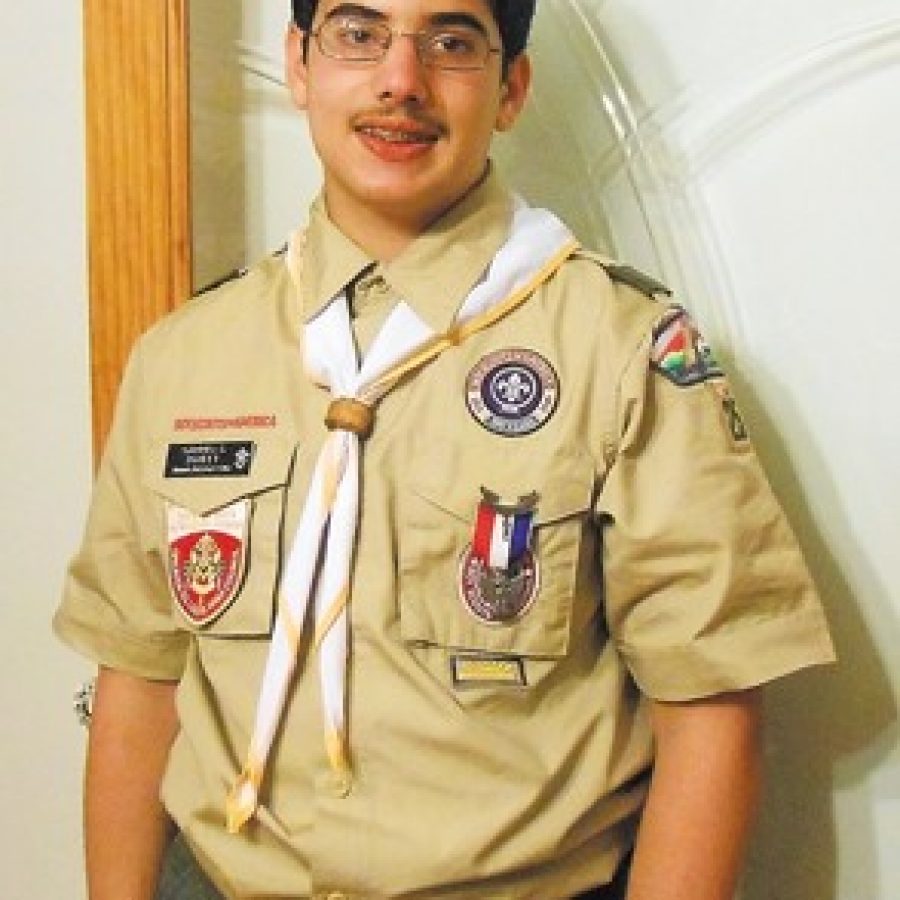 Gabriel Stephan Poteet became Troop 25's 153rd Eagle Scout in the Gravois Trails District, celebrating during a Court of Honor attended by family, friends, fellow Scouts and Scout leaders.
Gabriel worked with the Endangered Wolf Sanctuary in Eureka to build two wolf den whelping boxes. These boxes are used for shelter from weather and insects, but also for whelping and rearing newborn pups, a news release stated.
The Endangered Wolf Sanctuary's mission is to preserve and protect Mexican gray wolves, red wolves and other endangered canids with purpose and passion through carefully managed breeding, reintroduction and inspiring education programs.
Gabriel is a sophomore at Lindbergh High School, where he is in the Science Olympiad and Philosophy clubs and plays the clarinet in the school band. He also served as troop librarian and as an instructor. Gabriel has been involved in Scouting since the first grade.
He loves playing chess, sword fighting, fencing and is an avid reader. He wants to pursue a career as a paleontologist/archeologist, the release stated.