Lindbergh softball beats Cape, 6-0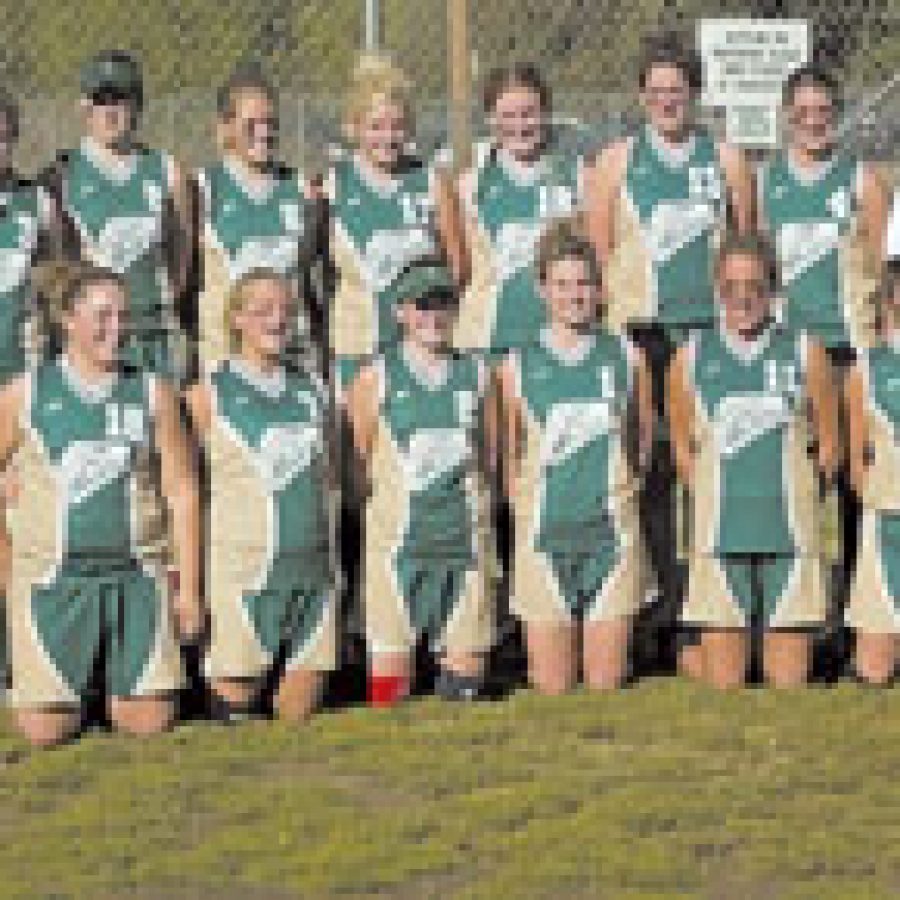 Every high school athlete dreams of having the opportunity to play for a state championship and the girls' softball team at Lindbergh Senior High is just one step away from that dream coming true.
The Flyers (20-10, 4-2 Suburban West) came away with a 2-0 win over Cape Girardeau Central in the sectional championship game last Saturday afternoon, which vaulted Lindbergh into the state semifinal against Lee's Summit.
Although Lindbergh has won 16 of their last 17 games, not many would have thought that the Flyers would be where they are, after the first few weeks of the 2003 season. In fact, Lindbergh started off the year with a 1-6 mark. Yet despite the dismal start, Lindbergh head coach Darren Scott knew that he had a talented group of players this season.
"At the beginning of the year, we thought there would be something special with this group," Scott told the Call. "I kept preaching to the girls that it's not about what we do in August, but what we do in October."
Lindbergh starting pitcher Sarah Dooley was outstanding on the mound as she threw a five-hit shutout in which she struck out six batters and walked just two.
Dooley has basically been Lindbergh's workhorse on the mound this season as she pitched 167 innings and carried a record of 17-5 overall. Her 224 strikeouts leads the metro area while her earned run average of 0.63 is one of the best in the Suburban West Conference.
"When there's runners on the base, Sarah has the ability to switch gears and turn it up another notch," Scott said. "She's the most modest player that I've ever coached, she's really all about the team."
Junior Christine Kramer got the Flyers on the scoreboard after scoring on a throwing error to first base by Cape Central. Lindbergh scored again in the top of the seventh inning when senior catcher Asheli Meyer drove in junior third baseman Michelle Marek who was a courtesy runner for freshman first baseman Linzi Bereitschaft.
The combination of Meyer behind the plate and Dooley on the mound, has been one of the driving forces to Lindbergh's success this season according to Scott.
"Since the beginning of the season, Asheli understood that she and Sarah needed to be on the same page," Scott said.
The Flyers will continue their quest for a state championship this Friday morning as they play Lee's Summit at the Rainbow Sports Complex in Columbia, Mo.
Lindbergh's state semifinal against Lee's Summit will start at 11 a.m. Friday.
Should the Flyers advance to the state championship game, it will be at 4 p.m. at the Rainbow Sports Complex. The third- place game will be at 11 a.m.