Lindbergh residents can weigh in on plan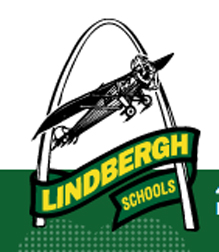 Lindbergh Schools is inviting district residents to provide feedback during a community forum that will inform the district's 2019-2024 strategic plan. The event will take place at 6:30 p.m. Monday, Oct. 29, in Cafeteria 2 at Lindbergh High School, 5000 S. Lindbergh Blvd.
This fall, Lindbergh Schools has formed a Strategic Planning Committee to create a strategic plan that will define the district's work for the next five years. The committee includes parents, employees, students, administrators, Board of Education members and residents who have been invited to provide their unique perspective on the district and its future.
The district is partnering with MGT Consulting Group to facilitate the strategic planning process, which will include four meetings of a district Strategic Planning Committee, a community forum and an online survey. The committee will complete the new strategic plan by the end of this year. MGT is a national education consulting firm with experience serving school communities across the country.
"We are looking forward to hearing from our community on Oct. 29," Superintendent Tony Lake said in a news release. "The feedback we gather during this process will help shape the future of education at Lindbergh and create student-centered, future-ready opportunities for all students."
Community members who attend on Oct. 29 will use technology to provide real-time feedback during a large group presentation. This will be followed by small group discussions, which will be facilitated by MGT team members, and will provide participants with an opportunity to provide more in-depth feedback.
The Strategic Planning Committee will present its plan in January, and the board is scheduled to vote in March.