Lindbergh pupils raise funds for tsunami relief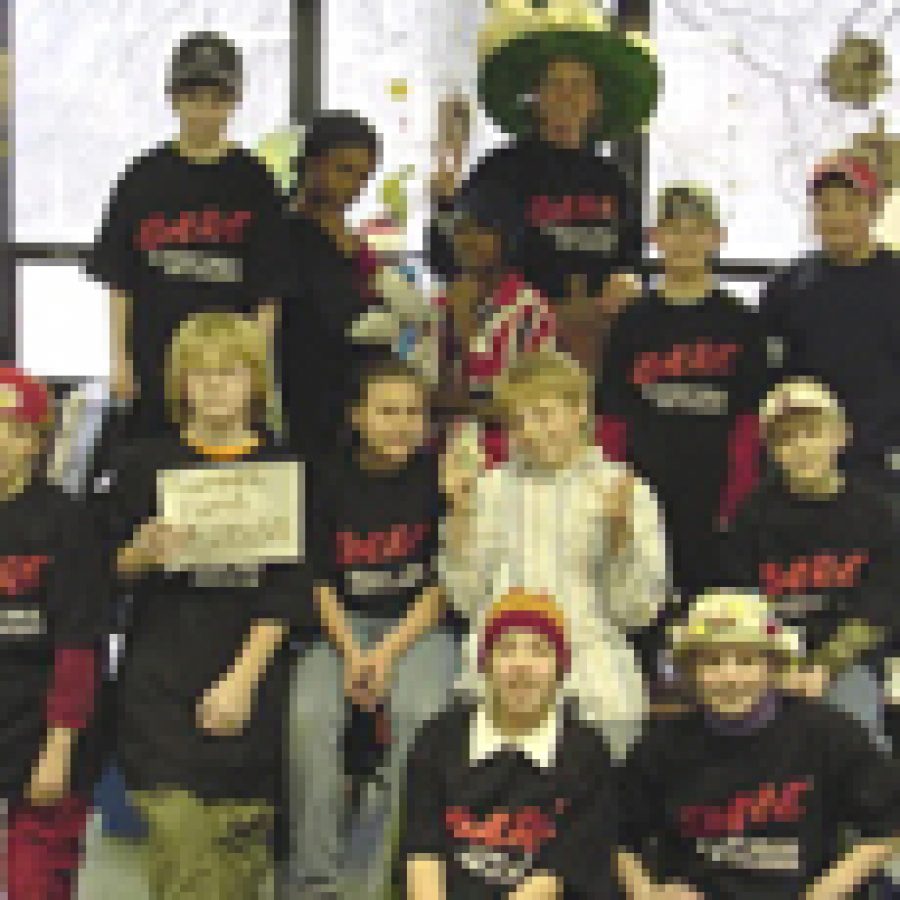 Although the Lindbergh School District pupils can't even spell tsunami, they do know how to spell another very important word — care.
When pupils and staff members learned of the extent of devastation from the tsunami, they immediately began planning numerous fund-raisers and collections, pledging all donations to the American Red Cross. What started as a special "Tsunami Relief Week" turned into a "Month of Caring" for many projects, and large events at some schools.
Because of their generosity, the grand total donated to the American Red Cross was $12,931.31.
At Sappington Elementary, the K-Kids sponsored a month of love to help tsunami victims. The K-Kids made 40 flannel snuggle blankets and sent them to Indonesia to provide comfort for children there.
The K-Kids also decorated 28 coffee cans that were placed in each classroom and at evening events to collect change for the tsunami victims. Also, Brownie Troop 1323 and the K-Kids collected $607.11 through the sale of lollipops and tsunami bracelets.
Elementary pupils at Truman in the Program for Exceptionally Gifted Students conducted a popcorn and pretzel sale in the cafeteria. The sale brought in $500 in profits as well as $385 in donations.
Also at Truman, the school counselors sponsored a "Dress Down Day" in conjunction with KEZK.
In one day, they raised $600 for families in Southeast Asia. Truman's Student Coun-cil also had a pajama day in which pupils made a donation to wear their pajamas to school.
At the Affton-Lindbergh Early Childhood Education Center, youngsters, staff and parents donated generously to a "Change for Children" campaign.
Besides taking collections at school, the Lindbergh High School Student Council sponsored a Tsunami Relief Trivia Night.
The successful endeavor raised $2,700 in one evening.
Kennerly pupils had collections, donated their allowance, and sold snowmen that they crafted out of socks. Kennerly fifth-graders took up the challenge to match the funds collected by the kindergarten through fourth-grade pupils and sold bracelets.
Crestwood students conducted a hat day in which pupils made donations to wear their favorite hats.
At Long Elementary, pupils and staff conducted a variety of activities, including special theme days to raise funds.
Kindergartners had a Rams day and the children made a donation to dress in their football wear. Other classes had a hat day, a backwards day and a pajama and slipper day. Fifth-graders also helped parents with chores around the house to obtain do-nations from parents.
Sperreng fund-raising activities for tsu-nami victims included a "Collection from the Heart," the sale of "Together We Pre-pare" bracelets and first-aid kits to benefit the Red Cross, and a balloon and candygram sale for UNICEF.
Truman Principal Andy Wright said, "The teachers, parents and students throughout the district really got behind this undeniably worthy cause. It was a delight to be a part of such a compassionate outpouring."