Lindbergh presents 'Wizard of Oz' musical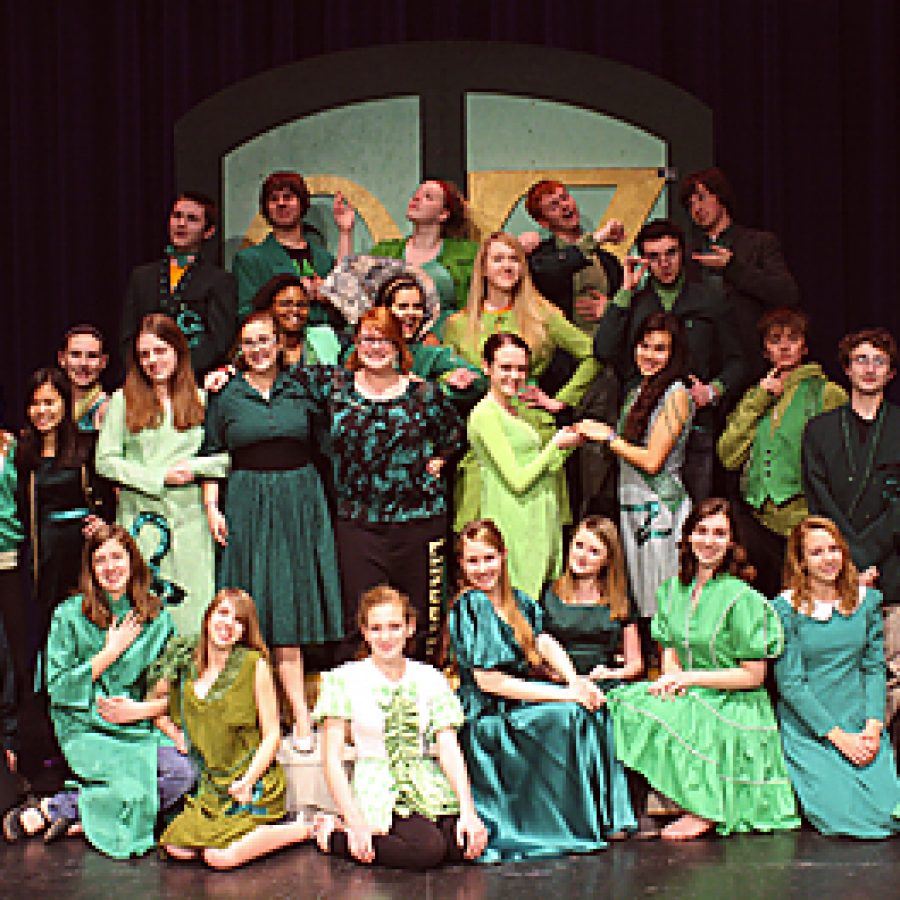 Travel "Over the Rainbow" this month when the Lindbergh High School Players present "The Wizard of Oz" musical.
The musical will be presented at 7 p.m. daily from Thursday, Feb. 24, through Saturday, Feb. 26, in the Lindbergh Auditorium, 5000 S. Lindbergh Blvd. Tickets cost $7.
Tickets go on sale Feb. 10 and can be ordered by calling (314) 729-2400, Ext. 1536. Tickets also are available by e-mail
at lhstheatertickets@lindberghschools.ws. Include your name, number of tickets and the date you plan to attend in your message. All tickets must be picked up and paid for on the night of the show.
Tickets also will be available at the door.
Senior citizens are welcome to attend the dress rehearsal at 6 p.m. Wednesday, Feb. 23, for free.
In the Royal Shakespeare Company version of this production, little Dorothy Gale of Kansas, like so many girls her age, dreams of what lies over the rainbow. One day a twister hits her farm and carries her away to another world. Those who attend will be able to join Dorothy, the Scarecrow, the Tin Man, the Cowardly Lion and Toto as they travel the universe of Dorothy's imagination.
The production will include such favorites as "Over the Rainbow," "If I Only Had a Brain," and "We're Off to See the Wizard."